Top 10 Motorsport Blind Alleys
Motorsport is all about innovation, but not all ideas are good ones. We look back at some of the less well remembered 'breakthroughs'
In association with
Twin engines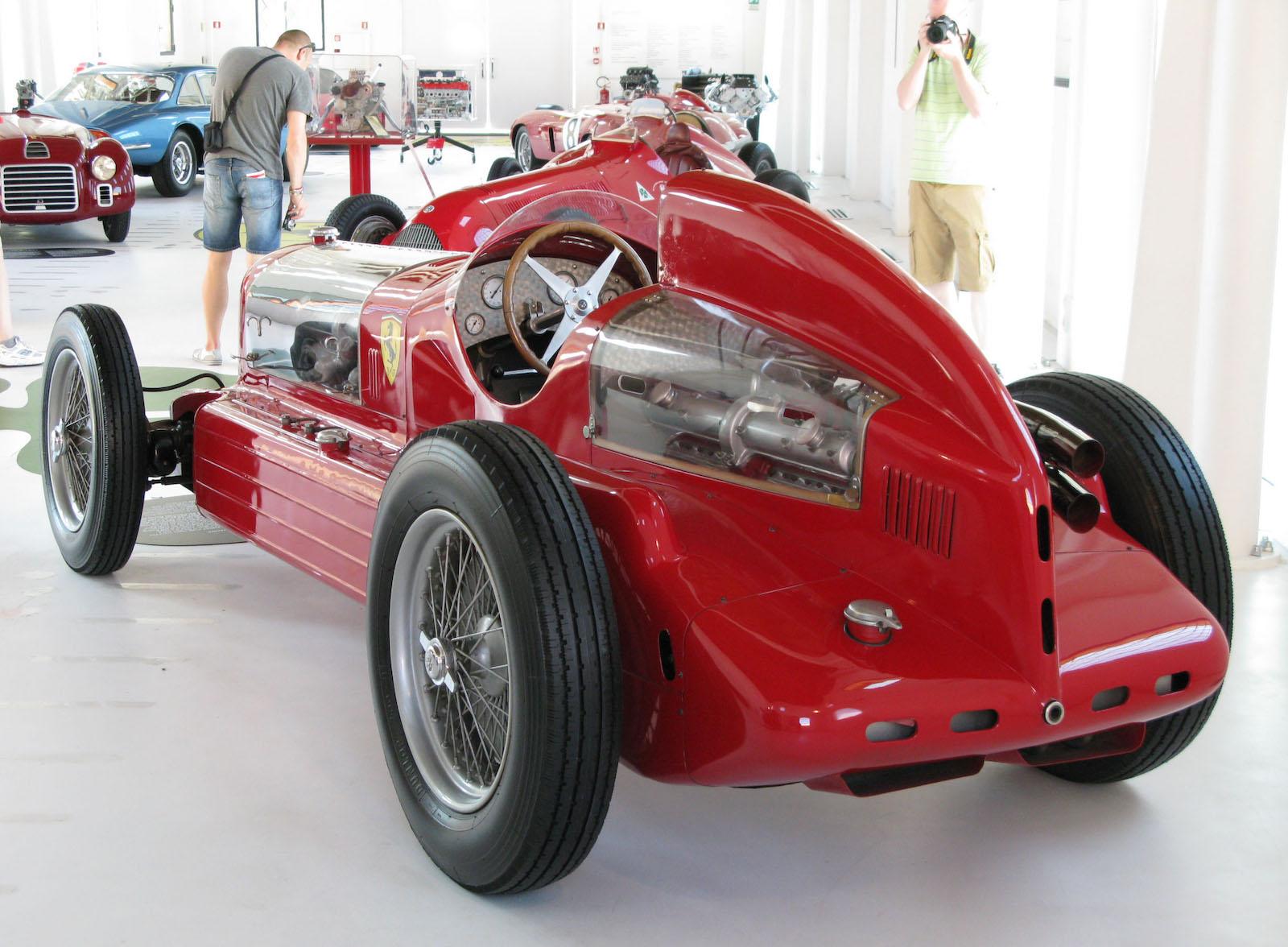 Adhering to the principle that if one engine is good, two must be better, Alfa Romeo rocked up for the Tripoli Grand Prix in May 1935 with a brace of Bimotores. Driven by Tazio Nuvolari, the lead Scuderia Ferrari entry – with a supercharged 3165cc straight-eight at either end – was preternaturally quick in a straight line. Unfortunately, the Alfas ate tyres. Nuvolari pitted on the third lap for new boots. Then the fourth and… Eventually he placed fourth overall, with Louis Chiron in the smaller-capacity sister car one spot behind. Alfa's brave new baby was subsequently relegated to record-breaking attempts.
AutoFact: In the first post-war Indy 500, Lou Fageol's 'Twin Coach Special' featured a blown 1.47-litre Offy engine at either end.
Six wheels
Gasoline Alley never has been a place for shrinking violets, but the expletive-filled air as the Pat Clancy Special broke cover during qualifying for the '48 Indy 500 was understandable. It had six wheels. A mass of tubing cradled the rear quartet, two Midget-type axles being connected by a universal joint. Bill deVore qualified 20th and came home 12th. Yet, despite several decent finishes, including fourth place in a 100-mile race in Milwaukee the following season, this intriguing curio didn't display a significant performance advantage over more conventional cars, and was shelved.
AutoFact: Tyrrell, March and Williams all built six-wheel Formula 1 cars. Only Tyrrell's raced. And won.
Gas turbines
Variously astonishing and embarrassing, John Zink's Boeing-propelled Trackburner failed to qualify for the '62 Indy 500. It did, however, pave the way for ever more outlandish weaponry to scorch The Brickyard with gas turbine power. Andy Granatelli's STP Oil Treatment Special came close to nailing the great race in '67, driver Parnelli Jones being almost a lap ahead of the second-place pursuer when a gearbox bearing failed with fewer than ten miles to go. With a growing – and aggrieved - lobby of teams with money tied up in more conventional machinery, the United States Auto Club was subsequently obliged to legislate the 'whistlers' to also-ran status.
AutoFact: When Al Miller's Jim Adams Airplane Special was bumped in qualifying for the '69 running, the whistling stopped.
Four-wheel drive
The glory of the moment would have been muted had they known that this, the first victory for a four-wheel-drive grand prix car, was also the last. Stirling Moss's triumph in the 1961 Oulton Park Gold Cup aboard the Ferguson P99 was typically masterful. It helped that conditions were a bit moist, mind. And therein lay the rub. Throughout the rest of the decade, seemingly everyone was trumpeting the notion that powering all four wheels was the future. In 1969 alone, Lotus, Matra, McLaren and even Cosworth built all-wheel-drive single-seaters. And the best result? Jochen Rindt's second place in the non-points Gold Cup in his Lotus 63.
AutoFact: Four-wheel drive was ultimately outlawed in Formula 1 in 1983 anyway.
Wooden construction
His output always garnered plenty of opinions, mostly from barroom pundits. Yet while ever the man apart, left-field genius Frank Costin was often right. His Marcos chassis worked brilliantly, the likes of Derek Bell, Jackie Oliver and Jackie Stewart all racing them with great effect. His timber-hulled Costin-Nathan sports-racer (pictured) was among the fastest one-litre GTs of the mid '60s, and his Protos Formula 2 car – as driven by Brian Hart and Pedro Rodríguez – was just plain sexy. And the latter proved its crash-worthiness after binning his car at Enna in '67. The Mexican emerged without so much as a splinter.
AutoFact: Costin conceived a DFV-engined supercar in the late 1980s. It remained in scale model form.
Front-wheel drive
We enter this world in uniform fashion. The means of egress, on the other hand, are infinite. Motor racing's original fame-chasing self-publicist Barney Oldfield did his best to duck out of the gene pool every time he drove the front-wheel-drive Christie V4 at the turn of the last century. This astonishing device – all 19 litres of it – demonstrated remarkable speed, if only in a straight line. Even cigar-chomping Oldfield eventually saw the irony of braving a car known as 'Killer'. But America wasn't through with front draggers, the brilliant Harry Arminius Miller building a classic speedway racer under his own name (pictured). Unfortunately, it bankrupted him.
AutoFact: Bond and Saab built front-wheel-drive Formula Junior single-seaters with mixed results.
More than one chassis
Never one to be consumed by lack of ambition, Colin Chapman can rightfully be considered to have contributed more to racing-car design than just about anyone else in the post-war era. And in doing so, he butted heads with a few authority figures. But even he was left dumbfounded when his twin-chassis 88 was banned before it ever got an opportunity to show its true worth. Chapman and his cabal of boffins conceived a car with a primary chassis that carried the body and sidepods. The secondary, carbon-composite frame was sprung to the wheels to give optimum handling while being softly sprung to ensure a decent ride quality.
AutoFact: Some design cues appeared on the more conventional Lotus 91 F1 car.
Rotary engines
You have to feel sympathy for Felix Wankel. Quite aside from having a name guaranteed to reduce any English-speaker to a giggling fit, he had to look on as his baby – the rotary engine – became a byword for fallibility despite the elegance of the design. Nevertheless, Mazda persevered while others walked away. In doing so, it pulled off an unlikely motorsport coup when it beat arch-rivals Nissan and Toyota to win the coveted Le Mans 24-hours in 1991 with its romantically dubbed 787B. It also became the first marque to ever win with a non-piston engine.
AutoFact: Rotaries were banned at Le Mans thereafter.
Wings and struts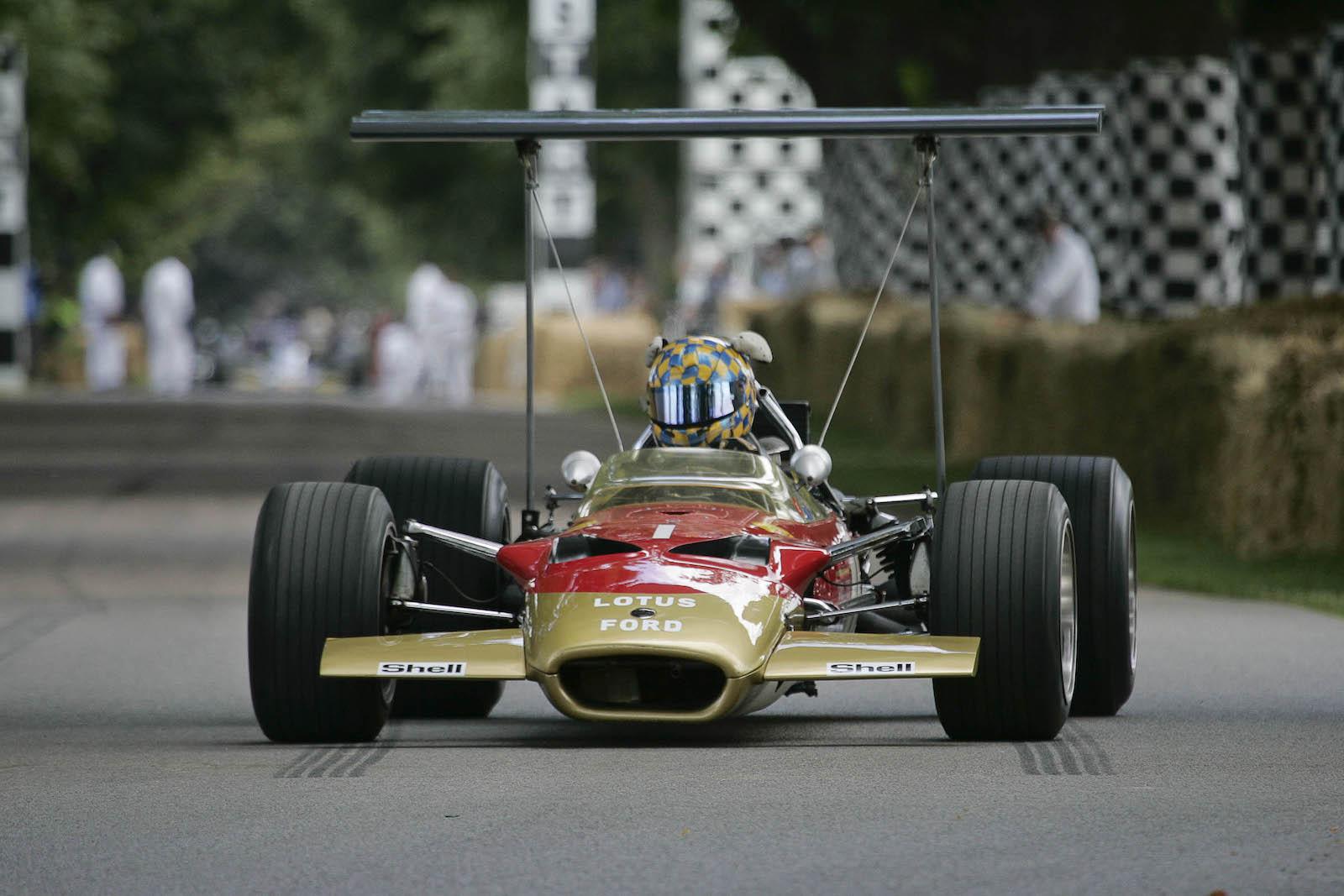 Swiss engineer Michael May divined that downforce from a strutted wing would increase adhesion in cornering by pushing a car's tyres down harder to the asphalt. A lever and cable linkage within his Porsche 550 enabled him to flick the spoiler up or down. Except on arrival at the 1956 Nürburgring 1000km, where he was barred from competing. The strutted aerofoil would have to wait a full ten years before being reinvented in 1966 by Chaparral man, Paul Van Valkenburgh. The wing and struts craze came tumbling down during the 1969 Spanish GP, when those foisted on Graham Hill and Jochen Rindt's Lotuses collapsed.
AutoFact: By the following round, such aerodynamic hindrances had been banned.
Four or more engines
The original Can-Am series emboldened designers to think outside the box. Except in the case of the Macs-It Special, it's doubtful those involved knew what a box was. Appearing for just one round of the 1970 season, the Enovation Racing entry featured a two-stroke Rotex snowmobile engine at each corner. Driver Hiroshi Matsushita gamely tried his best to qualify for the race at Laguna Seca. By best, we mean he managed a best time of 1m29.4s around the 1.9-mile circuit. The next slowest time was 1m17.4s… Fortunately, the driveshafts plaited themselves before the car could do any real damage.
AutoFact: The British Rotorvic Engineering-modded Lotus 23 was powered by six Ariel motorcycle engines combined to create an air-cooled, twin-stroke V12.
Images courtesy of Rota Archive