Top 10 Greatest Nürburgring Races
The Nürburgring remains among the hardest tracks to master. We look back at ten of the most heroic drives ever at 'The Green Hell'
In association with
1935 Eifel Grand Prix
Save perhaps for Giancarlo Baghetti's 1961 French Grand Prix victory, there has never been a more impressive debut in motorsport's top tier. Except Bernd Rosemeyer had competed in precisely one motor race prior to making the start of the June 1935 Eifel Grand Prix, and that had been three weeks earlier at AVUS. On top of that, he was armed with an Auto Union B-type. Yet in many ways it was precisely his inexperience of more conventional racing cars that played in his favour. That and a fearlessness honed on motorcycles. The 25-year-old took the lead on the last lap for a famous win.
AutoFact: Rosemeyer perished in January '38 on the Frankfurt-Darmstadt autobahn during a speed record attempt.
1935 German Grand Prix
It was supposed to be a walkover for the Silver Arrows, a home win in front of 300,000 spectators and Nazi party brass. Except someone forgot to tell Tazio Nuvolari. His 1935 German win is widely touted as being the greatest upset in the racing history; an almost satanically brilliant drive where it's all too difficult to separate myth from reality. While clearly outgunned aboard his Alfa Romeo P3, you couldn't fault the Mantuan's powers of persistency. Not expecting a red car to finish first, the organisers only had a recording of Deutschland über Alles to hand.
AutoFact: Nuvolari had a copy of the Italian national anthem Marcia Reale on him.
1937 German Grand Prix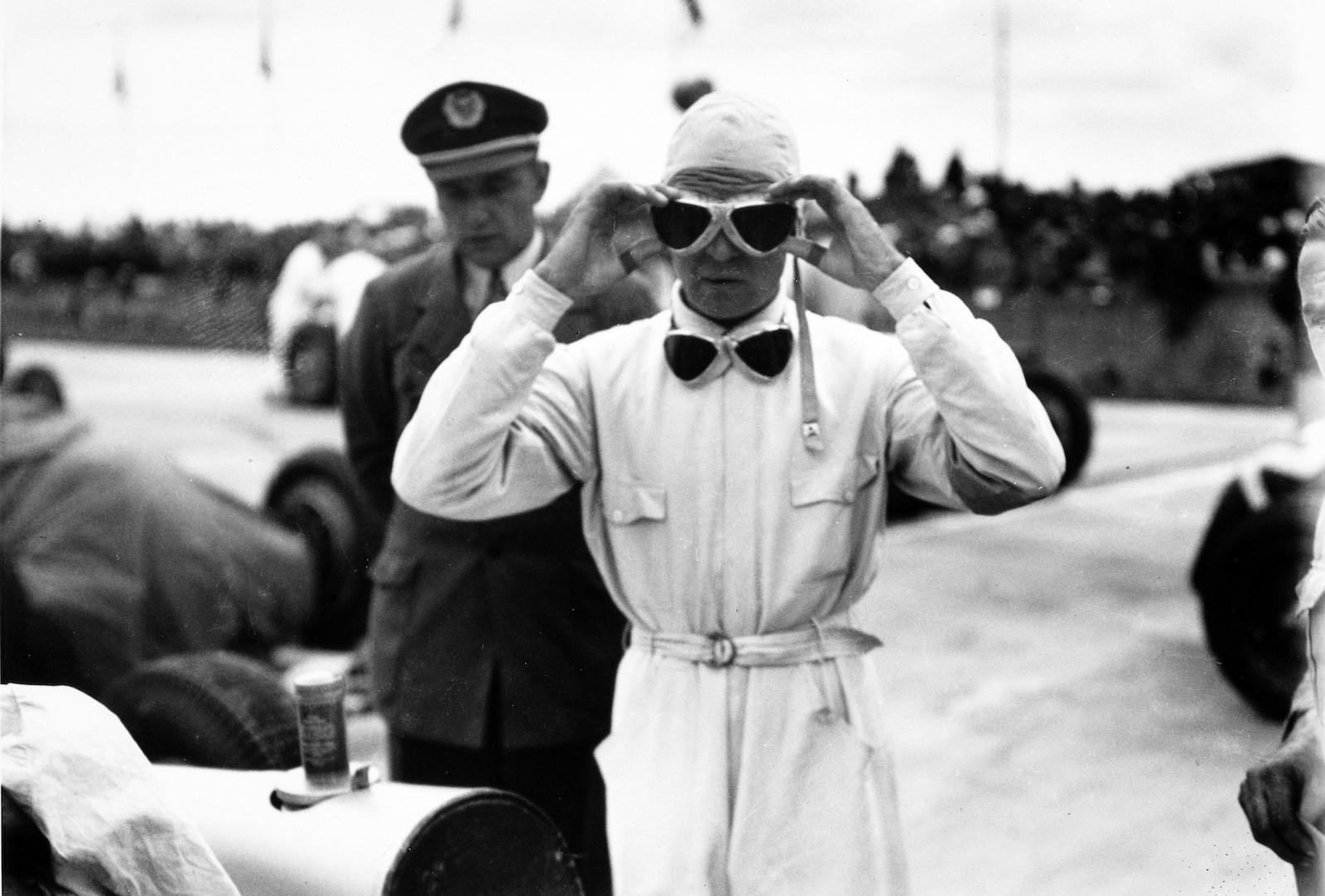 He had the intellectual capacity and the imagination to handle both the tactical and the strategic. That, and a clear-eyed ruthlessness. Rudolf Caracciola was a man who could deliver regardless of conditions – in the '30s he was the accepted rain master and the embodiment of speed and consistency. All of which would explain his three European Drivers' Championship titles. Yet his strike rate at the 'Ring was something else entirely. He won the inaugural race in June 1927; it was the first of an incomparable nine victories from 18 starts at the Eifel circuit. His 1937 win was a masterclass in cool-headed precision.
AutoFact: It was also Caracciola's fifth German Grand Prix triumph – four with Mercedes, one with Alfa Romeo.
1957 German Grand Prix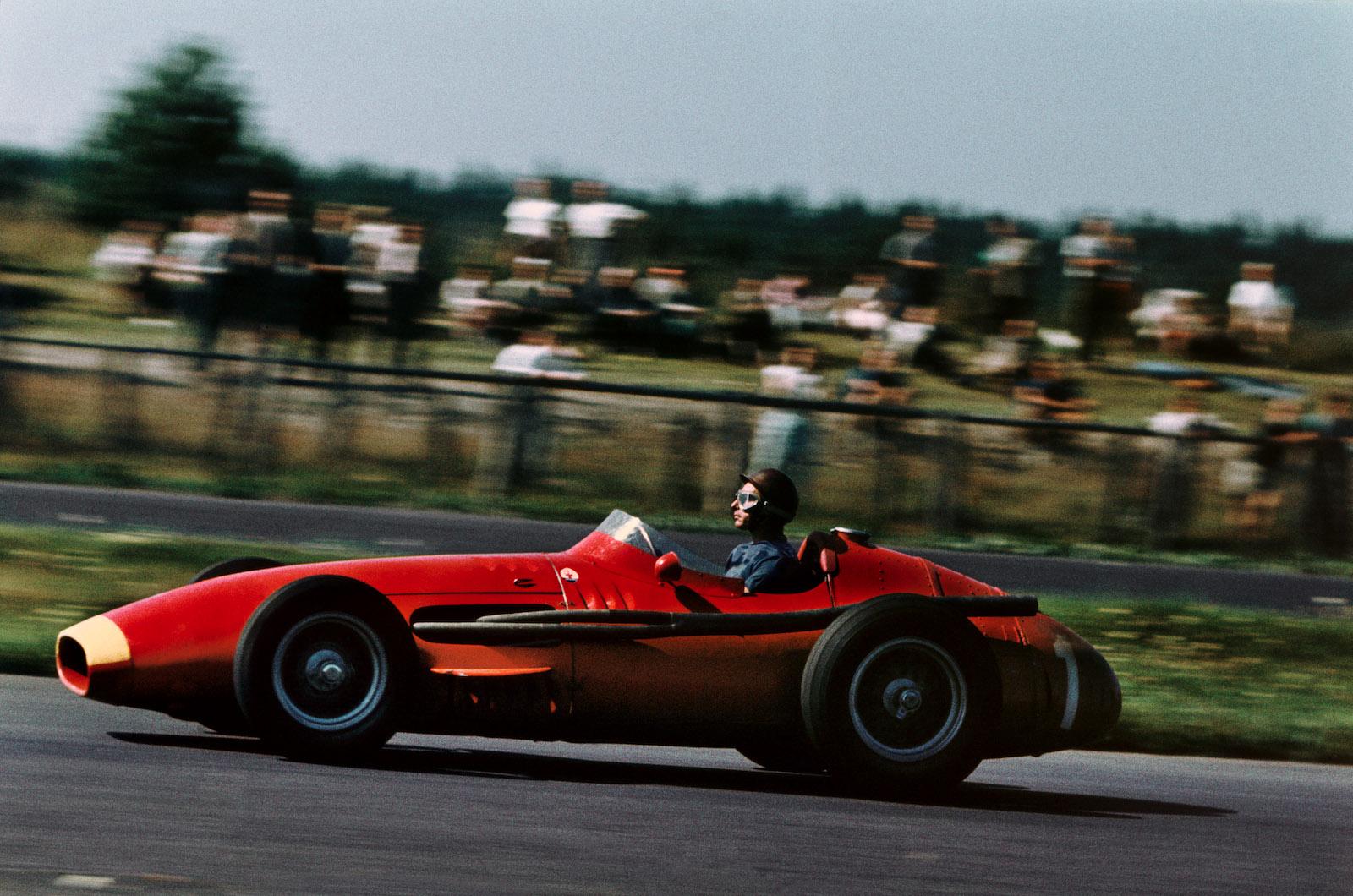 Juan Manual Fangio was a man capable of the seemingly impossible, but even reading about his otherworldly charge in the August '57 German Grand Prix leaves you with a knot in the stomach sensation. The passing of time has done nothing to remove the mythos behind his final – and greatest – Grand Prix triumph, El Maestro having left the best 'till last. Following a problematic pitstop, he emerged trackside almost 50 seconds down on the leading Ferraris of Mike Hawthorne and Peter Collins. Fangio dug deep and uncorked a string of epic laps of unprecedented focus and intensity to take the victory.
AutoFact: Fangio won by 3.6sec. You cannot deny destiny.
1959 Nürburgring 1000km
The man himself cites his 1961 German Grand Prix win as being his most important 'Ring drive, yet the legend surrounding Stirling Moss' triumph in the 1000km sportscar classic two years earlier is hard to ignore. His opening 17 lap stint saw him break the lap record 16 times. Then his team-mate Jack Fairman slid into a ditch near Brünnchen. The 46-year-old then summoned strength and somehow manhandled the ash green sports-racer back onto all four wheels before making his way to the pits. Cue a comeback charge of nonpareil genius by Moss, winning by 41 seconds.
AutoFact: Moss claimed his fourth 'Ring 1000km victory in 1960 alongside Dan Gurney in 'Lucky' Casner's Maserati Tipo 61.
1963 German Grand Prix
He already packed a hefty resume but everything John Surtees had done previously on four wheels paled by comparison. The Briton's drive in the '63 German Grand Prix helped confirm his greatness away from motorcycles. Having already conquered the 'Ring with MV Agusta, Il Grande John followed through with victory in the '63 1000km race. It was his inaugural triumph for the Scuderia, having yet to become a grand prix winner despite threatening to do so from the get-go. Three months later, he broke his Formula 1 duck in the best way possible, winning by more than a minute.
AutoFact: That year, Surtees became the first person to win the grand prix and 1000km race at the 'Ring in the same year,
1967 Marathon de la Route
What began life in the '30s as the Liège-Rome-Liège Rally morphed into the Spa-Rome-Liege before the complexities of staging ensured a change of ethos. In 1965 the event switched to the Nürburgring for what was essentially a regularity event. Competitors were obliged to drive around the full 17.6-mile circuit encompassing both the Nord and the Südschleife with a maximum time limit specified for each car and for each lap related to displacement and seating capacity. Oh, and the event ran for 84 hours. Vic Elford, Hans Hermann and Jochen Neerpasch won in thick fog in '67 aboard a Porsche 911R, a victory that defied belief as much as description.
AutoFact: The trio completed 323 laps and covered 5652 miles at an average speed of 67mph.
1968 German Grand Prix
On August 4 1968, Jackie Stewart was a man apart from the world he inhabited. His world class drive to win that season's German Grand Prix was all the more remarkable as he was still suffering the effects of a broken scaphoid in his right wrist, which had caused him to miss the Spanish and Monaco Grand Prix. He had finished fourth on his comeback drive at Spa, and followed through with a brilliant wet weather victory in the Dutch Grand Prix at Zandvoort. Despite his wrist still causing him major concern, Stewart prevailed in Germany by more than four minutes in the worst possible conditions.
AutoFact: Denis Jenkinson reported: 'Carocciola may have been the Regenmeister, Rosemayer the Nebelmeister and Fangio the Ringmesister, but Stewart surely topped the lot.'
1972 German Grand Prix
There was little about his drive that didn't invite hyperbole yet Jacky Ickx's '72 German Grand Prix win was just one of many extraordinary performances at the 'Ring by the brilliant Belgian. On this occasion, he was on crushing form aboard his Ferrari 312B2, taking nine seconds off Francois Cevert's existing lap record during Friday's practice before claiming pole a day later. With the race restored to 14 laps rather than the previous year's 12, Ickx was on imperious form. At the halfway point, he led Emerson Fittipaldi by 17 seconds, eventually taking the flag some 45 seconds ahead of team-mate Clay Regazzoni.
AutoFact: Ickx won despite having to back off at two-thirds distance after a split manifold cost him valuable revs.
1983 Nürburgring 1000km
It marked the end of an era and the start of a new one. Construction of the much shorter Nürburgring-lite was already underway, the Nordschleife hosting one last 1000km race in May '83. It wouldn't be without incident, Stefan Bellof's pole-setting time of 6 minutes 11.2 seconds aboard his Porsche 956 – the first ever 200km/h lap – entering into legend in an instant. It was an extraordinary performance, even if building work on the new track meant the old pit straight and return road at the South and North Turns had to be skirted, making for a shorter lap. He is remembered more for this than the actual race when he went off in the biggest way possible at Pflantzgarden. His 956 left the track at 160mph and pinballed between the Armco on both sides of the circuit before coming to a halt.
AutoFact: Bellof walked away with only minor bruising.
Images courtesy of LAT