Classifieds Heroes: Top 3 1980s Mercedes-Benz
Toughest cars in the world? They were back then. Here are three 1980s Mercs from the AutoClassics classifieds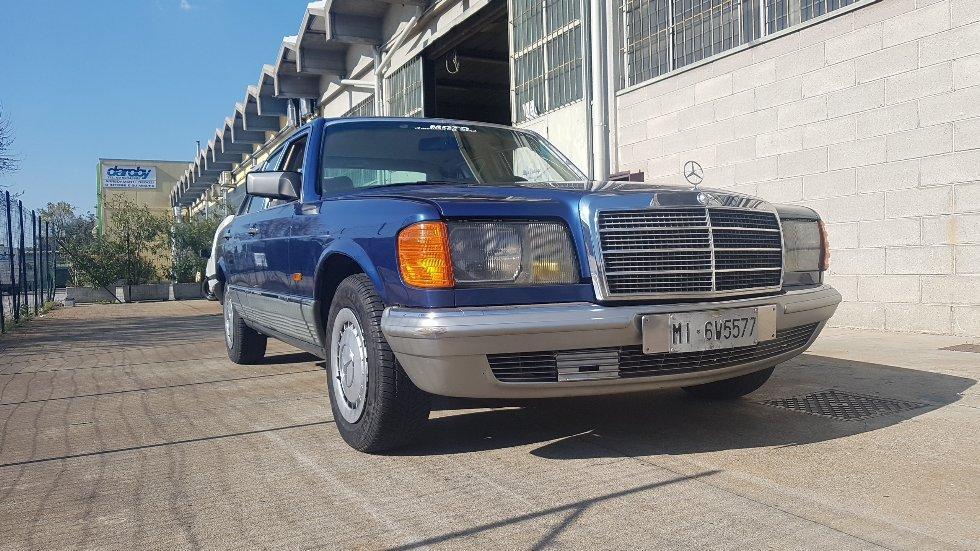 During the late 1970s, the stock market was a mess. Over an 18-month period, the market lost 40% of its value with unemployment figures reaching double digit percentages. The 'easy money policies' offered by American banks force fed worldwide inflation to a degree where even the wealthy were priced out of purchasing a car and owning their own home.
The car industry was in serious trouble, too. British Leyland were promptly spiraling into bankruptcy, Ford's cost-cutting was causing genuine fatalities (see Ford Pinto), while new safety regulations strangled profit margins and cost us the likes of the classic design Ferrari, Jaguar and Mustang. It was during this dark period that Mercedes-Benz took the executive decision to add a third model range to its line of petrol-guzzling luxury automobiles.
However, there was method in the madness. In the wake of the Suez oil crisis, the company from deepest Stuttgart needed a new model to sit underneath the hugely successful W123 range; knowing that if the state of the world economy fell further towards complete collapse, Mercedes would have an economical model waiting in the wings to keep the company afloat.
The recession turned out to be short-lived by prediction standards, leaving Mercedes free to develop the new model, dubbed the W201, and tackle rivals head on. Close to two million examples were built in a decade long production run where demand largely outstripped supply. Build quality was solid, aesthetics were orchestrated by Mercedes design chief Bruno Sacco and dependability was forthright. It's no wonder, then, to find the 190 W201 finding favour in the classic world; with an inordinate array of engines to choose from, tank-like construction and unquestionable reliability.
These attributes were already largely present in Mercs of old, but as the decade of excess rolled around everything was fine-tuned. The coupés of the time already cruised along smoother than Elizabeth Taylor's vocals and could survive a nuclear winter, but now we had the car equivalent of Chuck Norris. No matter what you subjected 1980s Mercedes vehicles to, they would bounce back with tenacity.
However, there are a few things to watch for when hunting down the perfect Mercedes of this time period. There can be huge amounts of rust hidden away under the paintwork, and clonking autoboxes and perished rear axles. Power steering boxes leak and front suspension wears out fast, while uneven tyre wear can indicate you have a timely death trap on your hands. Clocking is common, and you'll need paperwork to back everything up should something smell suspicious. It's probably had a body in the boot, too.
From the Classifieds
1. 1985 Mercedes 280SL Roadster
If you are after a prime slice of 1980s Mercedes Benz, AutoClassics have dozens for sale in the classifieds, such as this 1985 280SL Roadster. It's been family owned from 1994 to 2015, well cared for and enjoyed recent attention to brakes and the fuel system. There's even both the soft and hard tops included in the sale.
You'll be hard pressed to find any rust on the wheelarches or the underside, with the interior in A1 condition and engine bay appearing factory fresh. There's 134,038 miles recorded on the odometer.
Grab a look at this rather tasty Mercedes 280SL Roadster for sale with AutoClassics
2. 1989 Mercedes 560SL
All original and of exceptional quality, this 560SL has said to have covered only 40,639 miles. Kept meticulously by its previous owner, this example has been garage stored, displays no corrosion and has suffered no accident damage. Mechanically sound and cosmetically perfect, it seems that you won't find many better examples than this.
Interested? Find out more with the AutoClassics classified advert
3.1984 Mercedes 280 SE
Climate control. Electric windows. A superb automatic gearbox. Immaculate interior and unflawed running gear. What's not to like?
Want in on the Mercedes action? Have a look at the classified listing
You can find all our classic Mercedes-Benz cars for sale in the AutoClassics classifieds