Tasty Aston Martin DB6 leads H&H Duxford auction
Remarkably original 1966 example of iconic British sports car goes up for sale at Imperial War Museum event on March 21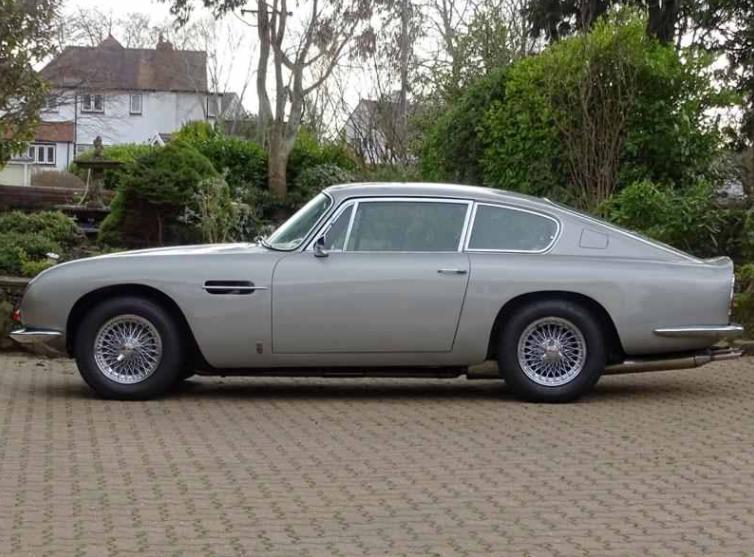 A 1966 Aston Martin DB6 that's claimed to have covered a mere 81,000 miles from new is set to go up for auction next month.
Finished in Silver Birch – the same livery as worn by James Bond's Aston in the 1964 movie Goldfinger amid various other explosive adventures – H&H's 1966 four-seater grand tourer has covered the equivalent of 1500 miles per year.
The DB6 was first registered as England's football squad prepared for World Cup combat and Sean Connery hit the silver screen in Thunderball.
Its current owner, a retired vet living in Wales, has had the Aston since 1972. He was originally from Scotland, where his policeman father helped guard the royal family at Glamis Castle. He used the DB6 as a family car, taking his children to rugby practise and towing a boat. Who said you need a Range Rover?
The DB6 was taken off the road in 1979. A subsequent retrim by Chisholm saw it get new headlining, door cards, carpets and boot lining. Within the past six years the shell has been treated to a bare-metal respray, and the car also has a new windscreen, electronic ignition and fresh tyres, while the cylinder head has been converted to unleaded.
This is the second Aston Martin DB6 that H&H has dealt with on the behalf of the same client. A similarly specified model, but in yellow, sold for £200,000 some years ago.
Damian Jones, head of sales for H&H Classics, said of the 1966 model: 'Few marques inspire as much loyalty and admiration as Aston Martin. Even so, it is highly unusual to encounter a DB6 that has been in single ownership for 46 years. It would be nice if the car's next custodian proves to be as devoted as its current owner.'
The Aston Martin is estimated to sell for anywhere between £170,000 and £200,000, and you can see it in the metal during the special viewing slots on Tuesday, March 20 (12pm to 6pm) and Wednesday, March 21 from 9am.
The auction itself will take place on March 21 at the Imperial War Museum, Duxford, Cambridgeshire CB22 3QR.
You can view the full body of listings on the H&H official website.