Silverstone Classic to celebrate Daytona 24-hours
Saturday-evening running at the July 20-22 event will celebrate America's iconic 24-hour endurance race, with entries spanning 50 years of history
In association with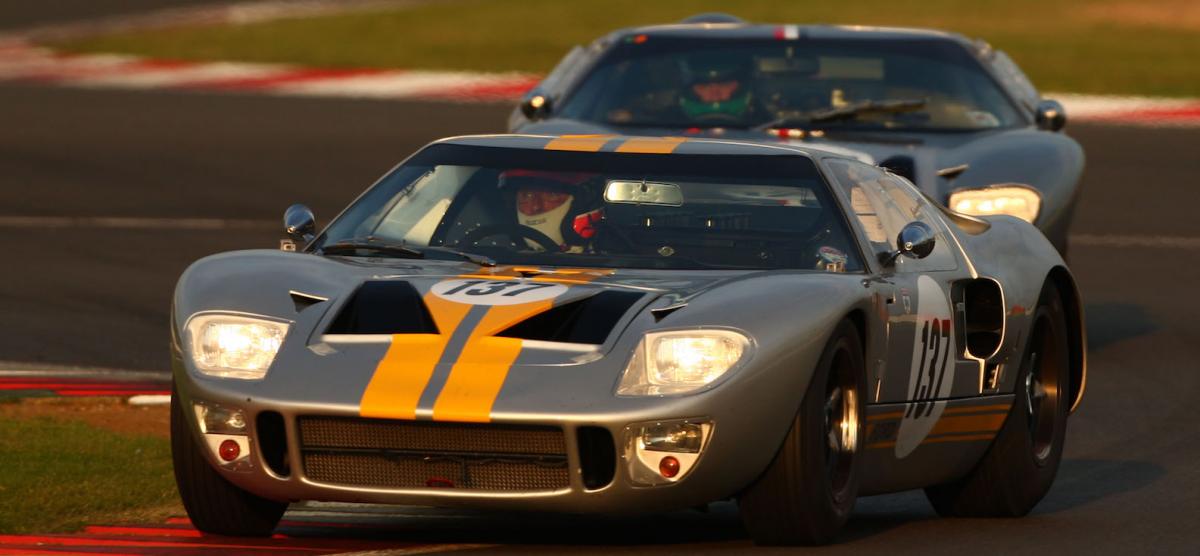 Three sports car races spanning 50 years of motorsport will pay homage to the Daytona 24-hours at this year's Silverstone Classic.
Running on the Saturday evening, the 'Daytona at Dusk' tribute to the famous American endurance race will include the International Trophy for Classic GT Cars, FIA Masters Historic Sports Cars and newly added Masters Endurance Legends.
It's expected that the likes of AC Cobras, Lola T70s, Ford GT40s, Porsche Carreras and Dodge Vipers will all compete, and it follows the Classic's announcement that it will pay tribute to the 50th anniversary of the Ferrari 365 GTB/4 – affectionately known as the 'Daytona' following its 1-2-3 finish at the 1967 race.
Winners of the Daytona 24-hours include Brian Redman, Andy Wallace, Derek Bell, AJ Foyt, Al Unser Jr, Hurley Haywood and Juan Pablo Montoya.
Nick Wigley, CEO of Silverstone Classic organiser Goose Live Events, said: 'Ever since the days of [Henry] Segrave and [Malcolm] Campbell, Daytona has been deified by motorsport followers here in Britain. That's why we're so delighted to be celebrating its incredible heritage at this summer's Silverstone Classic.'
He continued: 'To hail Daytona's amazing history, Saturday evening's three races will all feature cars that have competed in the Daytona 24-hours – an epic challenge that's now firmly revered alongside Le Mans as one of the greatest endurance tests in global sports racing.'
Chip Wile, president of the Daytona International Speedway, added: 'This is a great honour for Daytona and our widely admired 24-hour race, which has always had huge appeal to British drivers and teams. The Silverstone Classic is one of the world's greatest events celebrating so much of motorsport's history, and we are really proud that it will be saluting Daytona come July.'
Tickets for the July 20-22 Classic are already on sale, and the 'Daytona at Dusk' segment joins celebrations of 60 years of Formula Junior and the British Touring Car Championship.