Silverstone Classic to celebrate 60 years of BTCC
Special races, appearances and track parade of iconic touring cars will mark British Touring Car Championship's Diamond Jubilee on Tin Top Sunday
In association with
The British Touring Car Championship is 60 years old this year – and July's Silverstone Classic will celebrate the landmark anniversary with its very own Tin Top Sunday.
A diamond-studded cavalcade will be the highlight of an exciting schedule to mark the series' Diamond Jubilee. Representing the sheer spread of cars that have competed throughout the past six decades, this will be headed up by the first-ever BTCC victor, Jack Sears' 1958 Austin Westminster, and the latest, Ash Sutton's 2017 Subaru Levorg.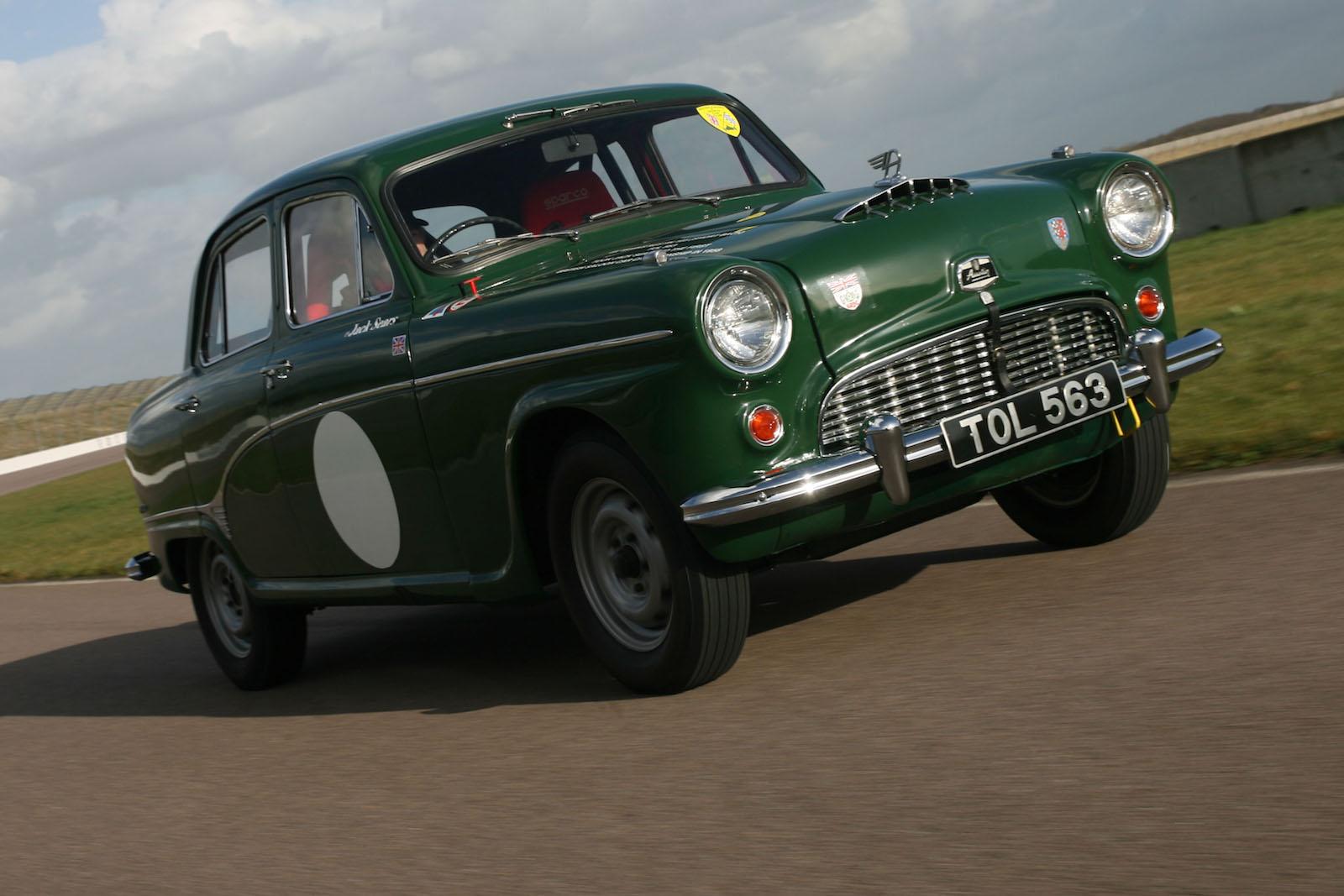 Fans will also get to see Frank Gardner's title-winning, Alan Mann-prepared Ford Escort from 1968, while drivers taking part will include double champions John Cleland and Jason Plato. They, along with the many other past and present BTCC drivers attending, will take part in a special one-off photo call as well.
Meanwhile, race events to mark the series' 60th anniversary will include four epic showdowns featuring more than 150 BTCC cars. These will range from the giant-killing Minis, legendary Lotus Cortinas and mighty US muscle cars of the 1960s, to the hi-tech Super Tourers of the 1990s and beyond.
Nick Wigley, CEO of Silverstone Classic organiser Goose Live Events, said: 'Saloon car racing has always been massively popular, and this incredible parade will not only stir up lots of great memories but mark the timeless BTCC's 60th birthday in terrific style.
'We've invited a number of noteworthy stars and cars to join us for these celebrations, and would love to include all those who've played a role in creating one of the world's best-loved and most widely watched championships.'
BTCC series director Alan Gow added: 'We're delighted that the Silverstone Classic is saluting the BTCC's diamond anniversary with what's a magnificent gathering of stars and cars. This great parade will not only put the spotlight on much of the BTCC's wonderful heritage, but will also act as the perfect curtain-raiser to our own one-off Diamond Double 60-mile race taking place the following weekend at Snetterton.'
Other Silverstone Classic highlights include celebrations to mark 60 years of Formula Junior, a dramatic Saturday-evening Daytona at Dusk sports car showpiece plus live music performances by Soul II Soul and UB40.
The Silverstone Classic takes place on 20-22 July. See here for cost-saving Early Bird tickets available until the end of March.