SEMA may sue US highways agency over replica car laws
After three years of delays implementing laws that would allow low-volume US car companies to build turnkey classic car replicas, SEMA is considering legal action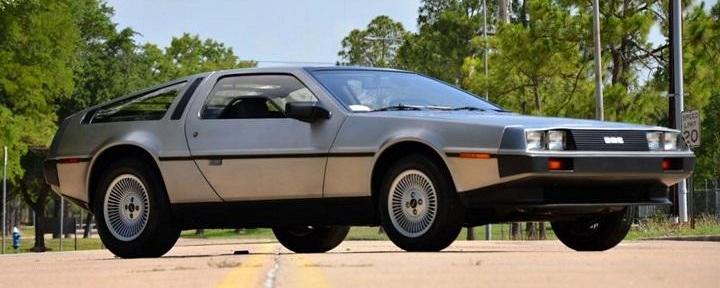 Right now, you can't buy a turnkey replica classic car in the United States of America. Low volume manufacturers building replica classic vehicles can't currently offer their cars in complete form, instead forcing them to be sold sans drivetrain for the buyer to install themselves before registering their cars.
This comes despite a law being passed to allow such complete vehicles to be produced back in late 2015. In the three years since, the framework required to implement the law still doesn't exist, so the Specialty Equipment Market Association (SEMA) is looking at options to force the issue. That includes filing a lawsuit against the US National Highway Traffic Safety Administration.
More news from the 2018 SEMA Show
"That's not our desire — entering into litigation is not useful," Stuart Gosswein, SEMA's senior director of Federal Government Affairs told Hemmings. "But we are prepared to file a complaint."
SEMA's grief is certainly warranted. The bill should have already allowed small scale replica manufacturers to build up to 325 replicas per year of cars 25 years old or more, without being tethered to the same safety and emissions regulations as modern day vehicles. But nearly 36 months after it was passed into law, it has yet to see implementation.
Superformance CEO Lance Stadler, whose company launched a Ford Future GT Forty concept at this week's SEMA Show, pointed out back in July that systems required to ensure the NHTSA monitored compliance with the new law were not complicated enough to justify a three year wait.
"The work to be done by NHTSA is very simple — create a form allowing companies to register online and file annual reports. Such electronic paperwork is already in place for large-scale car manufacturers," said Stadler, adding that the delays were "unaccaceptable".
That original one year timeline and the NHTSA's inability to meet its deadline "inflicted harm on the industry through its inaction," according to a SEMA press release this week. With small-scale replica companies like DeLorean – who had hoped to begin production of DMC-12 replicas – planning ahead and purchasing the required facilities and equipment, many US replica builders have been put in financial jeopardy.
"We don't understand the reason," said Gosswein when asked what had caused the delays. "They can get this out the door," he said. "They're signing plenty of other regulations and rules."
SEMA president Chris Kersting had recently sent a letter to US Department of Transportation Secretary Elaine Chao requesting she direct the NHTSA to issue guidelines for replica buiders to follow, which would allow long awaited low volume production to begin.
Gosswein indicated to Hemmings that the Environmental Protection Agency – which is also required to issue guidelines to put the law into effect but missed the same 12 month deadline as the NHTSA – is expected to publish its guidelines shortly, and is hoping for a resolution by January 1 for small-scale builders to produce cars in the 2019 model year.