The indestructible French rally classic for under $4k
With proceeds going to charity, if you seek a fresh rally counterpart boasting steadfast reliability and unquestionable French character – look no further than this rally-prepped 1984 Renault 4L
In association with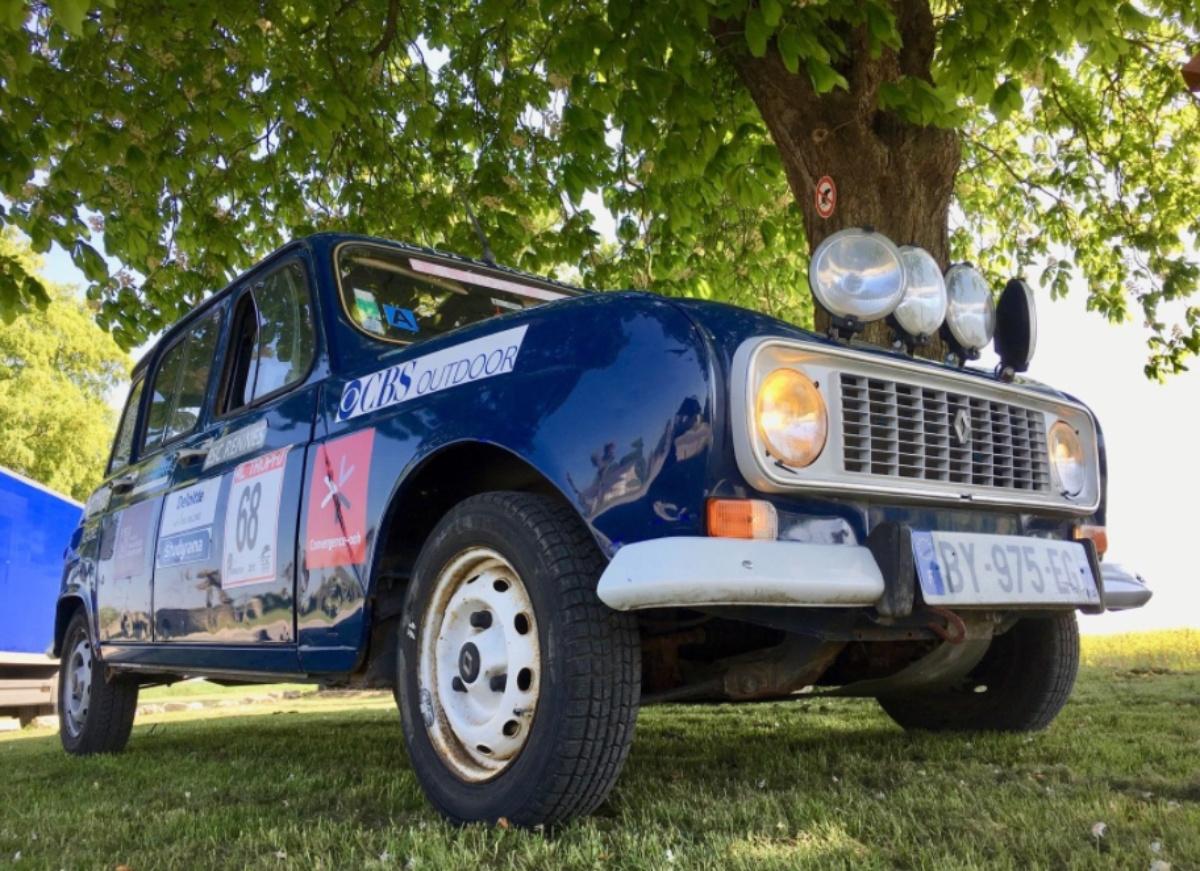 When a classic car model boasts an annual off-road rally in its name, you can likely assume it's commendably reliable and seriously robust. What you might not have realised is the humble vehicle in question isn't a Jeep, Range Rover or Toyota; but the remarkably endearing Renault 4L.
Welcome to the Raid 4L Trophy! Fancying getting in on the action? This is your chance, as an already prepared and tested example – having rallied all the way from France to the desert sands of Morocco – is up for auction this week. Coincidentally, you can buy it straight away for £2895 ($3720).
More great Renaults!
Manufactured some twenty-three years after the model's launch, this 4L comes decorated with a colourful selection of sponsor's stickers, an integrated roll cage, four bonnet-mounted spot lamps and white racing stripes across the roof. Rallied by a sister pairing from ESC Rennes University, the 4L has '4L et 2 Soeurs' proudly displayed above the front windscreen, which translates from French into 'Four wings and two sisters'.
With their 1984 Renault 4L, the female-team participated in this year's Raid 4L Trophy, an annual rally taking student crews on a 6000km motoring adventure with classic Renault 4Ls through France and Spain before wrapping up in Marrakesh.
The rally aims not to focus on speed, but of the motivation to prevail – building character and resilience in participants as they drive Renault's beloved 4L via compass point through desert tracks, sand dunes and breath-taking landscapes.
Now residing once more in France and with a different owner, original 4L features can still be found beneath the more eye-catching rally components – including a primarily original interior and stereo/CD player. The current owner has fitted a rear seat, which although unable to fully recline, due to an installed roll cage, can be unbolted and removed with ease.
The entire floor pan is original as are the body panels. The owner has reported that there is a small rust spot on the floor pan located under the right front fender but otherwise this 4L remains entirely corrosion free. The paint still shines but understandably carries a number of small dents and scratches as testament to this 4L's rallying heritage.
The indicators don't currently work and will require some TLC before this 4L hits the road again. However, thanks to careful maintenance, the engine and transmission remain in great working order while a rebuilt starter motor and new battery, exhaust manifold gasket and fresh tyres should keep the garage bills to a minimum for many years to come.
With just over a week to go until a winning bid determines where this Renault 4L's next adventure lies, this charming classic has a great deal of character and day-to-day practicality to offer it's next owner. For guilt-free bidding online, all proceeds from this 4L's sale will support Wander By Us, a Philippines-based charity that works to promote products made by local people within some of the poorest communities in the World.
Bids will draw to a close on November 28 and, as was said in the June 1962 Motor Sport Magazine review of the Renault 4L, "the World would be a poorer place without these ingenious and practical people's-cars."
Get a closer look at the tough little 1984 Renault 4L for sale here.