Lister's 666bhp F-Type supercar to be named the LFT-666
Lister's new road car is its most powerful ever, and it's named the LFT-666. Ever wanted a Jaguar F-Type with 666bhp?
British sports car maker Lister has revealed that its new Jaguar F-type based supercar is to be renamed the Lister LFT-666, with the designation coming from the car's 666bhp power output.
The prototype for the LFT-666 was revealed earlier this year and was originally named the 'Thunder'. It's the first modern road car that Lister has made in 25 years, with the last one being the legendary Lister Storm, and is limited to just 99 production models.
See also...
Lister has a history of basing its sports cars on Jaguars, and the Storm was famous for making use of an XJS body and the engine from one of Jaguar's Le Mans cars. The new LFT-666 is the most powerful model ever, trumping the 546bhp Storm that harboured a 7.0-litre V12 engine and was tuned to reach 200mph.
At full pelt, the LTF-666 will better 200mph, and can go from 0-62mph in just over three seconds thanks to its 5.0L V8. From reveal date to now the spec of the car has improved, as Lister engineers have been working continuously on it before it starts being delivered to customers on October 1 this year.
'Over the past six months the Lister Motor Company has been working hard on developing our Tuning Division, starting with modifying the Jaguar F-Type,' said Lister CEO Lawrence Whittaker.
Lister's tuning division has worked on adding carbon fibre body panels and reworking the suspension, as well as improving the interior with a new steering wheel and seat design.
Exclusive Lister replacement parts for existing F-Type owners include a front bumper, front splitter, rear diffuser, rear lip spoiler, rear extended wheelarches, a new grille design and new lightweight alloy wheels fitted with Michelin tyres. The resultant car is lighter, stronger and faster than the standard F-Type.
'Originally, we named the prototype the Lister Thunder,' said Lawrence. 'However, due to future model lineage, all 99-production models will now be known as the Lister LFT-666, a befitting title and one where an intrigued passer-by instantly knows the brake horsepower of each Lister model.'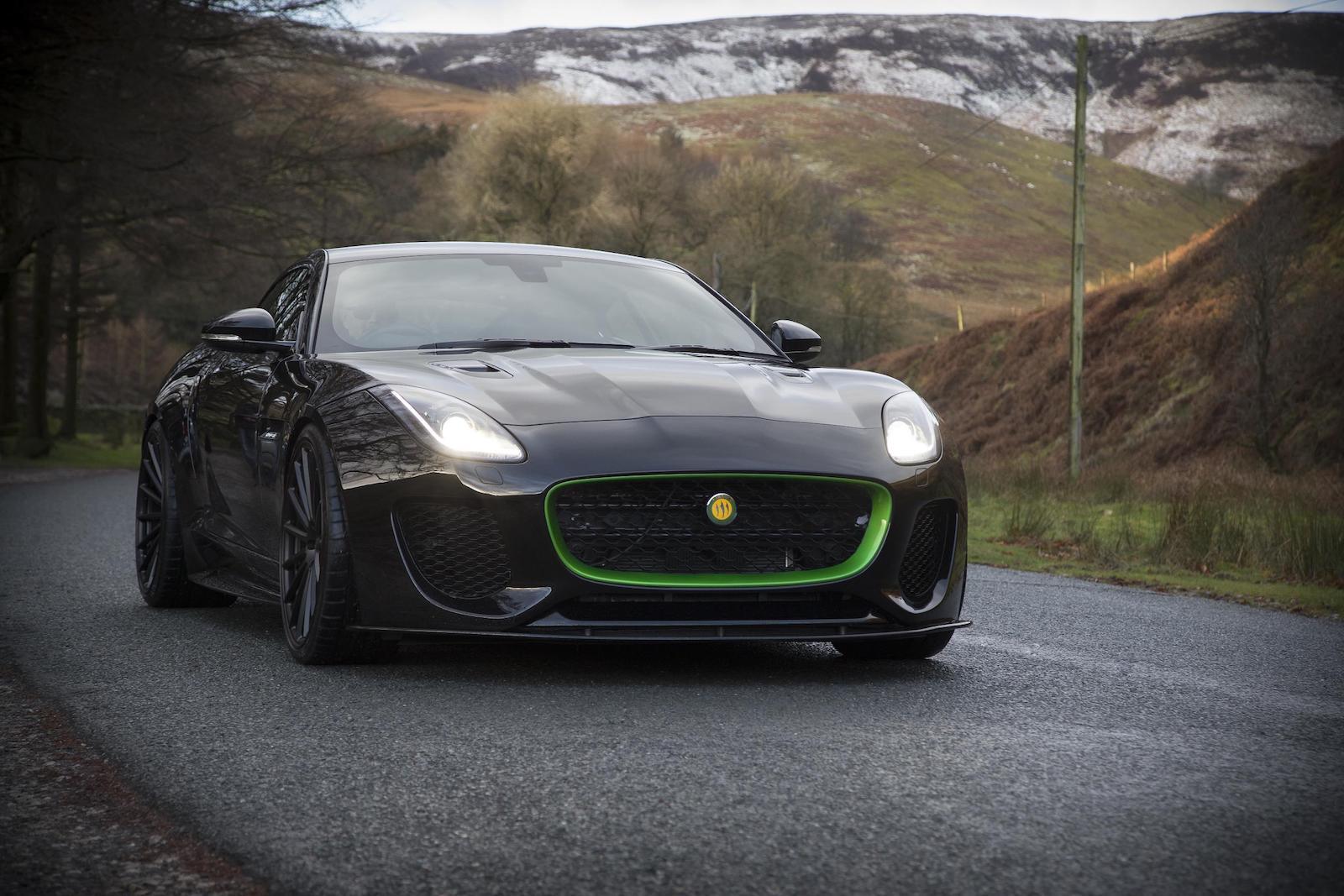 The Lister Motor Company was founded by businessman and racer Brian Lister in 1953, and it wasn't long before it started its association with Jaguar cars that exits to this day. In 2013 the company was relaunched when father and son team Andrew and Lawrence Whittaker bought the company and revealed plans to build ten Lister Jaguar Knobbly continuation cars, made to the same spec and using the same techniques as the original Jaguar D-type-powered race cars built by Brian Lister in the 1950s.
There's more about the cars on the Lister website.