Alpine honours its original A110 with final Première Edition
The revival of French manufacturer Alpine brought us a new A110, but now the last one of the 1955 Première Editions have been built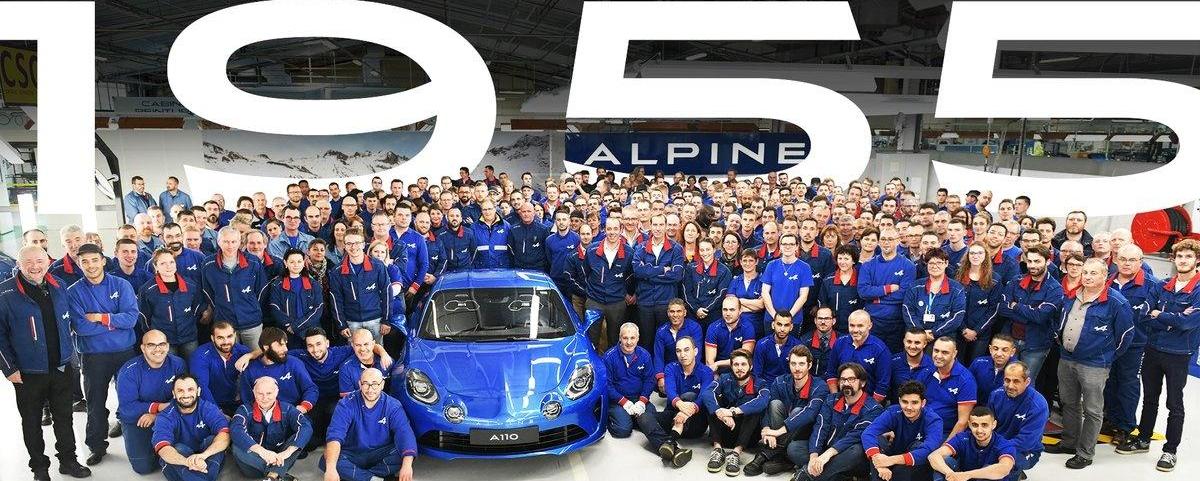 It was through the A110 that everything started for Alpine, or rather started again, 22 years after the end of the A610 sports car. Unveiled at the 87th Geneva Motor Show in March 2017, the Alpine A110 Première Edition was the first new vehicle from the revived French brand, a year before the A110 Pure and Légende. It belongs to the past now, except for the 1955 people who have been able to get their hands on it!
More on Alpine...
The total production run of the car was a nod to the year of the original A110's year of creation, and a photo from the Dieppe brand has just indicated that the last A110 Première Edition car has rolled off of the production line.
Similar to a technically standard A110 (1.8-litre turbocharged inline-four capable of 252hp, and a DCT 7 gearbox), the Première Edition stands out mainly by forged aluminum OttoFuchs rims with an exclusive matte black finish and tricolor badges in the cockpit and on the bodywork. It is provided with a numbered plate certifying its exclusivity.
The original A110, a two-door Berlinette, had a variety of engines from Renault and Lotus ranging between 1.1 and 1.6-litres, but always stuck with a five-speed manual transmission. It became an international star after winning in the World Rally Championship outright in 1973, with six wins, and the new A110 already has its own continental racing series, with a race-going version of the car called the A110 Cup, and has attracted some big-name drivers.
From now on, Alpine's showrooms will feature just the A110 Pure and A110 Légende. It could be that a new A110 model that's even more sharp comes into production soon. In the longer term, the Dieppe brand could also expand its offering with a second all-new model, which would take the form of an SUV.