Jaguar Land Rover introduces infotainment units for classic cars
No more awkwardly retrofitted cassette decks or windscreen-mounted satnavs for owners of older Jaguars and Land Rovers – their Classic division has a solution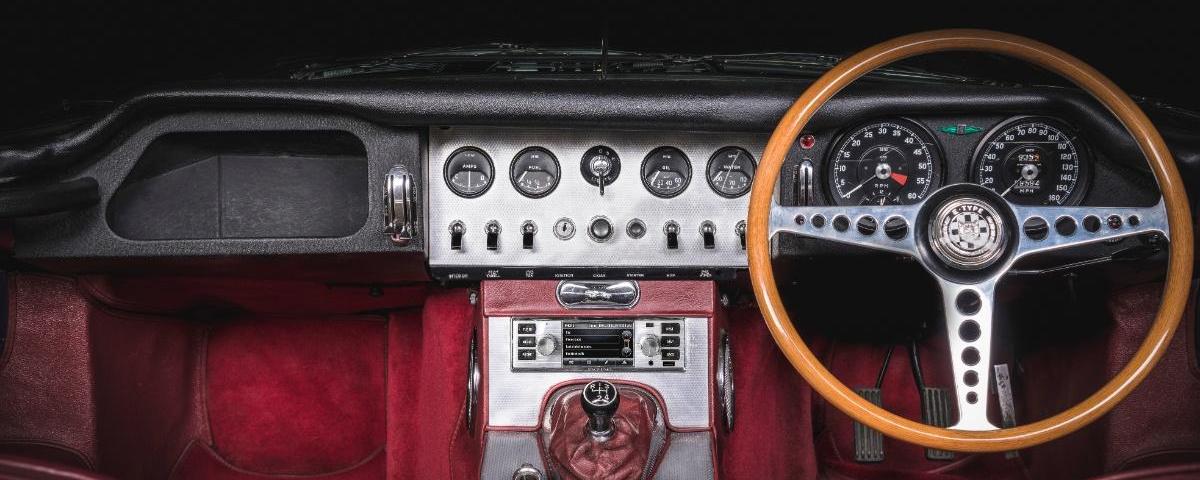 Jaguar Land Rover Classic, the official classic car arm of JLR, is bringing mid-journey entertainment and travel information for classic cars into the 21st century. A new range of infotainment systems has been introduced by the British marque, available to retrofit for classic Jaguar and Land Rover models.
JLR Classic's primary purpose is to supply factory-approved period accurate parts for primarily the brand's classic cars. Now it's bringing in elements of newer models, although still ensuring the aesthetics don't look out of place by going for a retro style.
More from Jaguar Classic
Featuring period-appropriate design for both classic cars in general, plus Jaguar and Land Rover-specific editions, it provides an alternative to awkwardly shoehorning a mismatching aftermarket unit into a space it doesn't belong or putting a phone on speaker in a cubby hole.
JLR Classic's new infotainment systems aim to strike a balance between preserving originality while introducing modern technology to their classic vehicles. The days of an eBay search, arming oneself with a screwdriver, and implementing some questionable wiring, can now be won by both sides.
Designed to suit most classic vehicles running on negative earth electrics is the single DIN-sized Classic Infotainment System unit, which includes a 32 language satnav, smartphone integration with Bluetooth connectivity, and analogue and digital radio.
Four versions of the Classic Infotainment System will be offered specifically for Jaguar and Land Rover vehicles, with a choice of black or chrome faceplate finishes to suit Jaguars, and a choice of black or silver brushed aluminium for Land Rovers. The device has a 3.5-inch high-resolution touchscreen between its rotary buttons, and the satnav includes scarily modern 3D maps and traffic alerts.
The smartphone integration goes beyond just playing music, with the ability to keep the phonebook of four devices in the car. With just one press of the screen or a button you could be on the phone to your best mate, telling them it would 'be better to call later, I'm in a meeting'. Leaving out the fact it's a classic car meeting, of course.
Sales start today on JLR Classic's website, with prices starting from £1,200 (including VAT). A fitting service is offered at the JLR Classic Works in Warwickshire as well as select JLR retailers.