Italian auction house announces first classic car sale
Aste Bolaffi was planning to auction 50 cars and ten motorcycles in its first sale, in Milan in May – but now it's added the remarkable Bertone archive collection, too!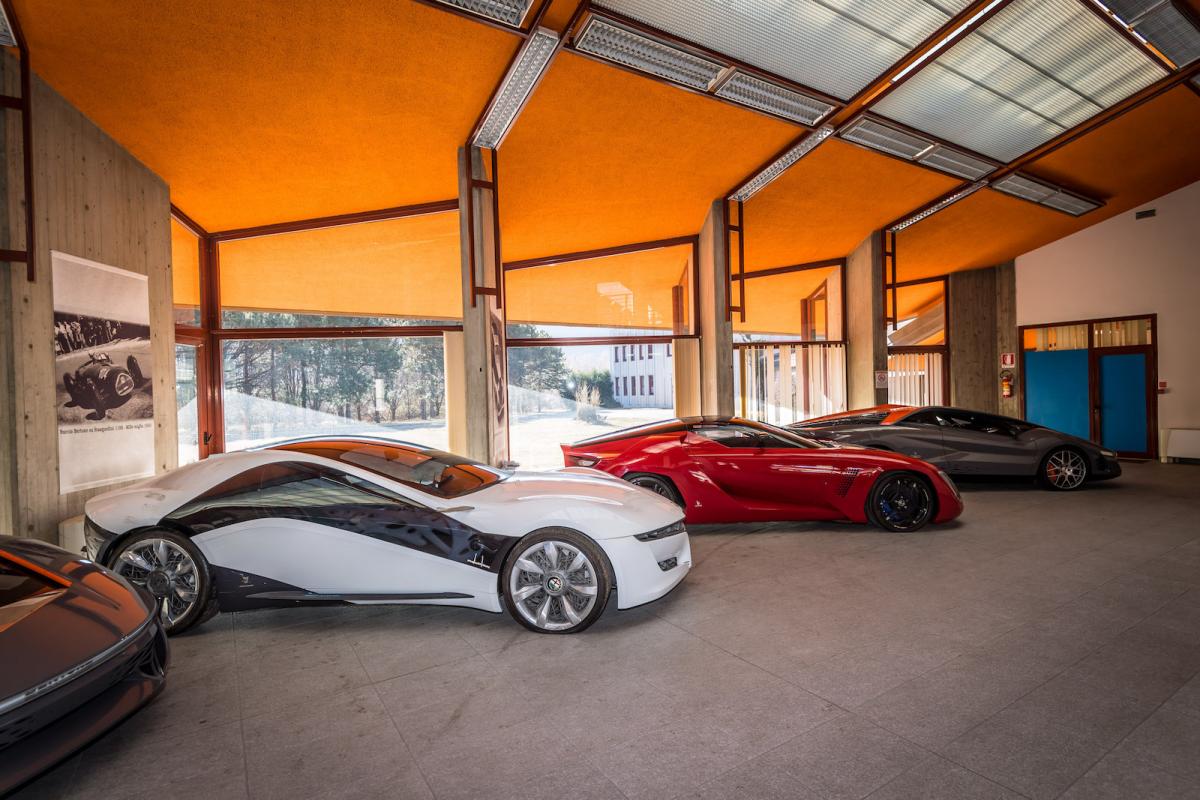 Italian auction house Aste Bolaffi, established almost 130 years ago, has launched a new classic car division – and has landed the remarkable Bertone Stile archive collection for its first sale.
When the company decided to enter the classics market with a sale in Milan, Italy, it was planning to hold a regular event for its debut, with around 50 cars and ten motorcycles, estimated at between €20,000 and €500,000 each – thus creating a Bolaffi motoring department in the process.
See also...
Each car in the sale is said to have been 'hand-picked' and carry an 'interesting history'. Porsche is strongly represented by a selection of 911s, headed up by a 1973 Carrera RS 2.7. The car was originally sold in Italy to a private customer, and was used for touring until the third owner decided to go racing in it. After replacing the original engine with a race unit and removing the standard interior, he entered the RS 2.7 in circuit races.
The model was professionally restored only few months ago, during which it was reunited with its original engine and interior. Following a mechanical overhaul and bare-metal preparation, it was resprayed in the correct shade of orange.
Meanwhile, a rare 1955 Iso Rivolta Isetta will be part of the sale, as will a 1981 Ferrari 512 BBi in white, with only two owners from new.
A 1930 Alfa Romeo 6C 1750 by Gangloff and a 1931 Isotta Fraschini 8B Landaulet Imperiale of Carrozzeria Castagna Milano head the pre-war offerings. The modern classics include a 1992 Lancia Hyena Zagato, based on the Delta Integrale rolling chassis and one of only 25 made, and a 1998 Lamborghini Diablo VT.
Aste Bolaffi has partnered with Automobili Lamborghini, so every Lamborghini offered for sale will be presented with its original build sheet. In the case of the VT, this has revealed that several unusual features inside the car were special orders from the Sant'Agata factory and not later modifications, as first thought.
In addition to this will be the stunning Bertone archive collection, shown below, some of which will be offered at the May 23 sale, and some later in the year.
'What we do know,' says Tommaso Marchiaro, director of the Aste Bolaffi motoring department, 'is that it'll be impossible to offer the whole Bertone collection in our May sale, because almost every day we're discovering something worthy of attention.
'Therefore, we'll offer a part of it during the May sale, together with the interesting classic cars of the "normal" sale, and we'll arrange a second sale, in early October, for the remainder of the Bertone material.'
The Aste Bolaffi sale will take place on May 23 at the ACI Race Track in Via Juan Manuel Fangio 1, Lainate, Milan, a few hundred meters from the Alfa Romeo Museum of Arese. For more information see the Aste Bolaffi website.