Rare Ford Anglia Super donated to British Motor Museum
An iconic Ford Anglia Super has been donated to the British Motor Museum with just 32,000-miles on the odometer. Here's how to get a close-up look...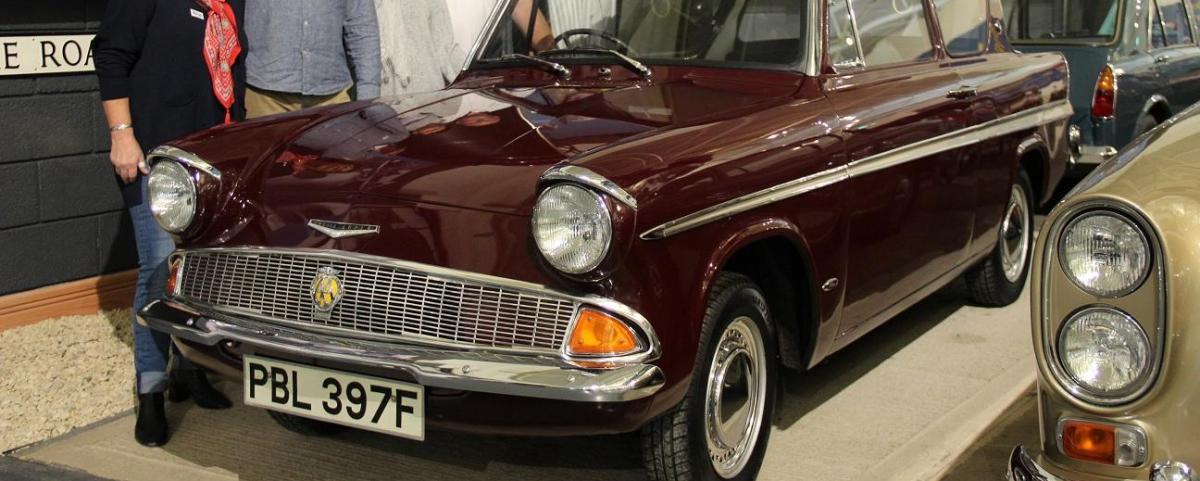 Ford Anglias were a common sight on UK roads during the 1960s with the 'blue oval' enjoying strong sales with the British-built model. Today they are a far rarer find, with thousands of classic family workhorse either scrapped, broken for parts or no longer roadworthy. The British Motor Museum has just received a special donation in the form of a Ford Anglia 123E Super.
More on Ford…

The museum is often offered cars from individuals who no longer have a means or desire to keep particular classics, but not everything is added to the collection. This Ford Anglia is extra special as it is the more potent Super model that makes use of a larger 1.2-litre engine. Anglia Supers can be easily identified by their two-tone paint, full wheel trims, and plusher interior materials. This immaculate example has covered just 32,000-miles in its 50-year life.
This car was donated by Chris and Michael Gates with the model being in the family from new. It originally belong to Chris' Grandmother and was passed down through the generations. It's addition to the British Motor Museum's Time Road display will ensure it survives for future generations to enjoy.
The very first generation Ford Anglia was introduced in 1939 as the smallest car in Ford's range. Its affordability made it popular with the masses, something that continued until the very last Anglia rolled off of the production line in 1968. It ultimately spawned six generations and many variations over its long life.
Stephen Laing, Curator of the British Motor Museum, said: "The Anglia is one of the favourite British family cars of the 1960s so I'm sure many of our visitors will connect with it. It was probably the first car I travelled in as my parents owned an Anglia when I was born!"
The Ford Anglia 123E Super is now on display at the British Motor Museum in Warwickshire, UK.