Dimma Design set for UK return at Peugeot Festival
First thundering down British roads in 1986, legendary Peugeot customisers Dimma Design are set to return at 2018's Peugeot Festival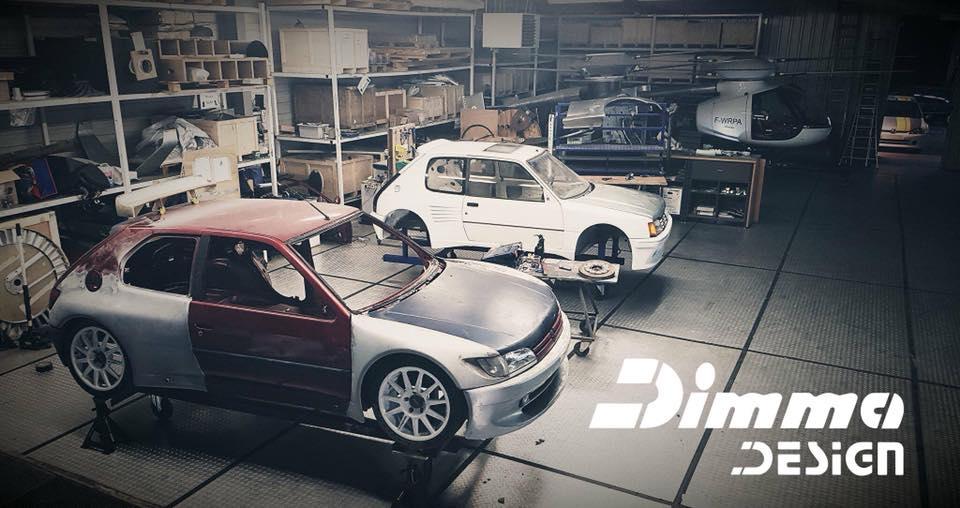 Last showcasing their talents two decades ago, Dimma shot to fame in the mid-1990s with outlandish wide-bodied Peugeot 205 and 306 conversions, eventually branching out to the 106 and first generation Renault Clio before tackling Citroën's Maxi rally car.
Regardless of marque or model, all Dimma vehicles followed the same mantra. Deep-dish alloys, Testarossa strakes, Morette headlamps and tumescent wheelarches. With Max Power magazine at the peak of its power in the mid '90s, Dimma's cars were its poster children; a fan base was created the likes of which had never been seen before.
See also...
Many tried but failed to capture the essence, drama and spectacle without appearing derivative and cheap. Away from the wheeled lad's mags, Dimma were heavily involved with Peugeot Sport, the official rally and race competition arm of Peugeot.
Despite having helped to craft the seminal 306 Maxi, which for all purposes appeared like a rally liveried Dimma road car, fortunes for the once indefectible customisers later took a turn for the worse.
Following a period of financial troubles towards the new millennium, Dimma ceased production with an unfulfilled order book. As the years progressed, the nostalgic following has ensured the once worshipped brand has lived on within club circles.
However, those who once placed orders purely to be disappointed with the Belgian company's demise have a reason to get excited. Returning to UK soil after an undignified absence, Dimma's reappearance has been enthusiastically received upon the announcement that Peugeot Festival '18 is to host the much-missed tuners.
Having been recently revived, Dimma has unveiled plans to restart production with a series of continuation models. Although concentrating on 205 and 306 Maxi kits, the iconic 309 will not be brought back to life as the body moulds were lost in a fire some years ago.
Another big exhibitor at Pug Fest '18 is L'Aventure Peugeot Classic, the heritage department responsible for its Mulhouse museum and the remanufacture of classic Peugeot spares.
Furthermore, a 205 T16 is set to tackle the Prescott Hill Climb; the hugely successful Group B Rally hero employing the 1.8-litre XU8T engine derived from the 1.9 XU Diesel engine. Also going up the hill is the ex-Rubens Barrichello Jordan Peugeot 195, the most successful Peugeot powered F1 car of all time. We would advise wearing ear plugs for that one…
Further celebrations set for the 2018 event include marking 30 years of the 405, European car of the year 1988 built in Britain, and the 25th anniversary of what is arguably the finest hot hatch Peugeot ever made; the 306 Rallye.
Peugeot Festival '18 takes place on Sunday, July 1 at the Prescott Hill Climb, near Cheltenham, Gloucestershire. You can purchase tickets on the official Peugeot Festival website. It's an event that's not to be missed!
Get a taste of 'Pug Fest'!
Pictures courtesy of Peugeot Sport Club UK