Classic Recreations showcasing 790bhp Shelbys at Monterey
These high-power official continuations of the Shelby Mustang supercar is appearing at Monterey Car Week, and are not to be missed!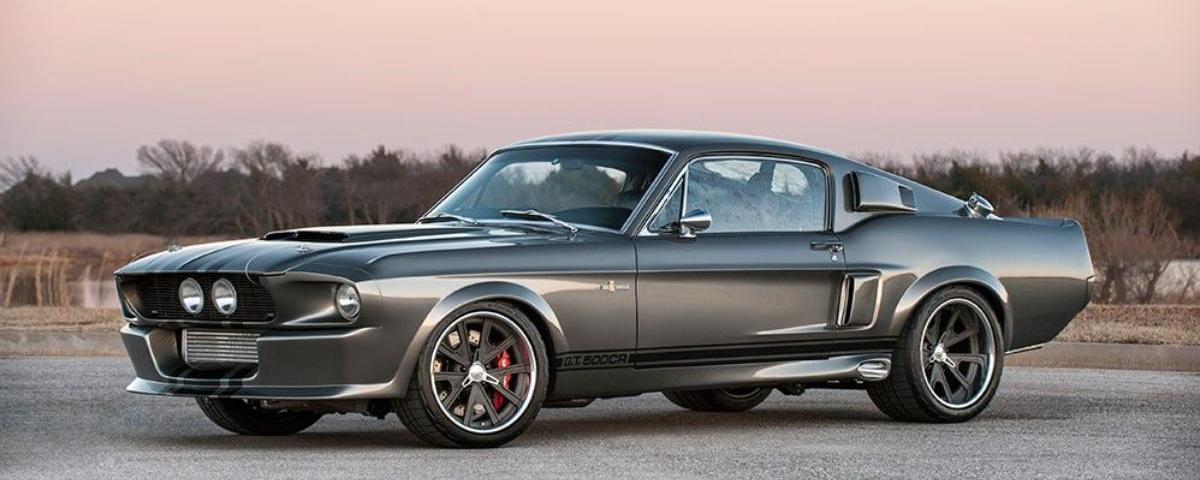 Three of Classic Recreations' high performance officially-licensed Shelby Mustang continuation cars will star on the August 21 'Concours on the Avenue' at the Monterey Car Week, the first time its cars have been publicly displayed in an official capacity.
The Oklahoma-based custom car builder will bring a Shelby GT500CR 545 and two of the rare GT500CR 900S cars, which has been limited to just 10 units. Open to the public, Pebble Beach's world-famous Ocean Avenue will be closed to traffic for the day's lead event and lined with hundreds of collector cars from around the world.
The following day the GT500CR 900S Mustangs will return on display at George McCall's Motorworks Revival, a high-end lifestyle event that attracts a roster of A-list celebrities, VIP guests and car enthusiasts.
Shelby in the 21st century...
'Attending both the Concours on the Avenue and Gordon McCall's Motorworks Revival for the first time is truly a special moment for Classic Recreations,' said Classic Recreations owner Jason Engel.
'Monterey Car Week brings together the world's rarest and most prestigious vehicles, and we are honored to be a part of that tradition.'
Powered by a 475bhp 5.0-litre 'Coyote' crate engine, the GT500CR 545 Mustang combines modern performance with the iconic looks of the original Shelby GT500, a car which it is an official continuation of. Other modern features include authentic Shelby Performance Parts, rack and pinion steering, race-inspired coilover suspension and oversized disc brakes.
The GT500CR 900S is the most powerful car in the Classic Recreations line-up, sporting a 790bhp supercharged 7.0L V8 engine. With an advanced multi-link race car-inspired suspension, a luxurious interior and modern turn-key reliability, the GT500CR 900S brings a supercar-level driving experience to the classic fastback and convertible.
Each Classic Recreations Mustang is registered as an official Shelby, with its serial number being added to the Shelby Registry upon completion and is built from an original 1967 or 1968 car.