James Bond's Aston Martin DB5 sells to an espionage museum!
The DB5 driven by 007 Pierce Brosnan in Goldeneye has sold for £1.9-million to Skyscape at the Goodwood Festival of Speed Bonhams auction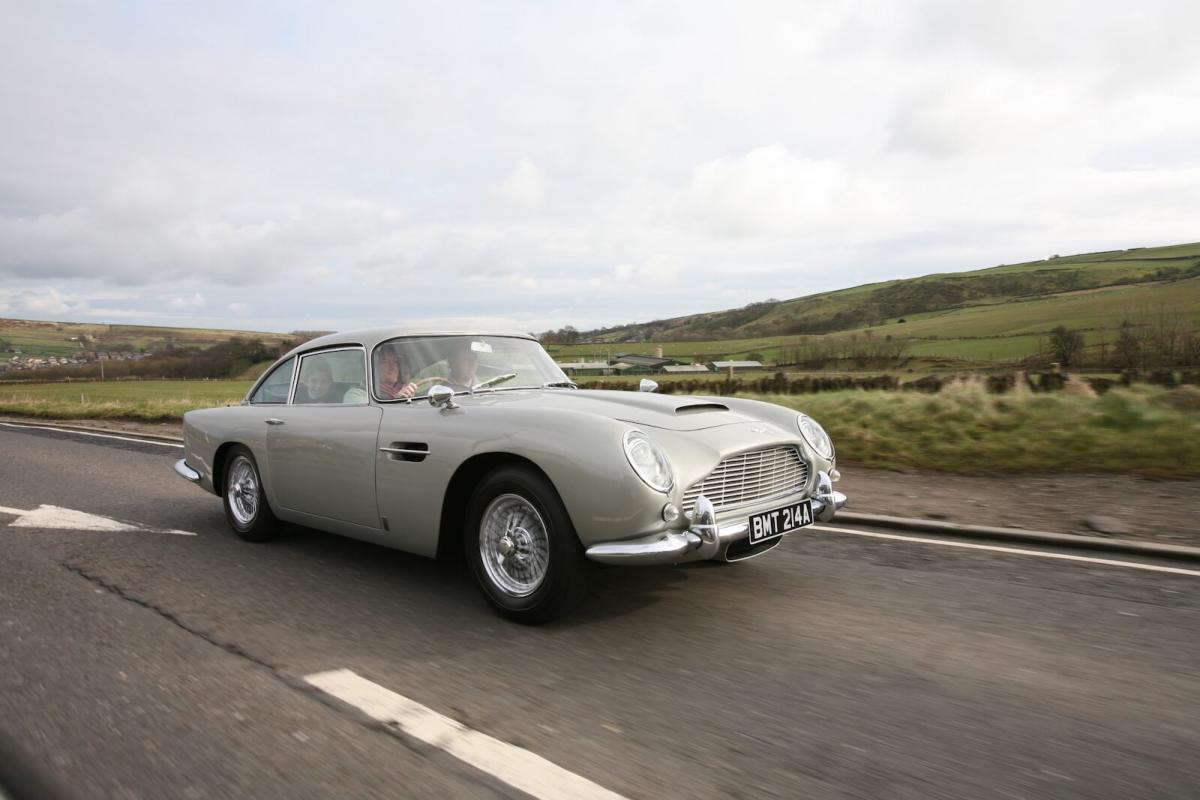 The 1965 Aston Martin DB5 driven by James Bond (Pierce Brosnan) in the 1995 007 movie GoldenEye has been sold at the Bonhams Goodwood Festival of Speed Sale £1,961,500 – to an espionage museum!
This is the car that featured in the famous opening chase scene of GoldenEye in which Bond dices with arch villainess Xenia Onatopp in her Ferrari 355 through the hills above Monaco. It last came to the market in 2001, at which point it became the most valuable piece of Bond memorabilia ever sold.
It had been estimated to fetch £1,200,000-1,600,000 but surpassed that price, and was sold to Skyscape, an education and entertainment company and museum focused on the world of espionage and secret intelligence. Has there ever been a more appropriate sale?
See also...
It's one of three cars used for the filming of GoldenEye. One was used for close-up shots, and two were stunt cars for that car chases with the Ferrari 355. Both the stunt cars were bought in relatively poor condition and restored by renowned UK specialist Stratton Motor Company.
The car coming up for sale is one of the stunt cars, chassis DB5/1885/R. After filming, it was used to promote the film, and then later by Aston Martin to publicise the DB7, appearing at the Detroit and Los Angeles motor shows, driven onto the stands by Sir Stirling Moss. It has also been on display at both The National Motor Museum and the Bond in Motion exhibition at Covent Garden.
It was bought by its current owner, entrepreneur Max Reid, on 14 February 2001, after fierce bidding at a Christie's London sale of more than 250 Bond film sale lots. The saleroom was packed, with attendees including TV and radio presenter Chris Evans and his then wife, actor Billie Piper.
'I had two reasons for the purchase,' said Max Reid at the time. 'It's a great present for my wife and it will be wonderful publicity for my business as well. This is the first auction I have been to but I am a big fan of James Bond.'
The second stunt car was kept by EON and used during the filming of Skyfall in 2013 as well as Tomorrow Never Dies and Spectre.
'The DB5 is one of the most recognisable and desirable British classic cars in the world,' said Sholto Gilbertson, Bonhams Motor Cars department director said. 'It is also the ultimate Bond car. Every fan remembers Pierce Brosnan tearing through the hills in this car, and it must be up there as one of the most thrilling Bond car chases in history. This Aston Martin is something very special indeed.'