This pair of barn-find E-types could be your next project
Fancy a challenge? Barons has a pair of Jaguar E-type Series 2 2+2s featured in its July 17 auction at Sandown Park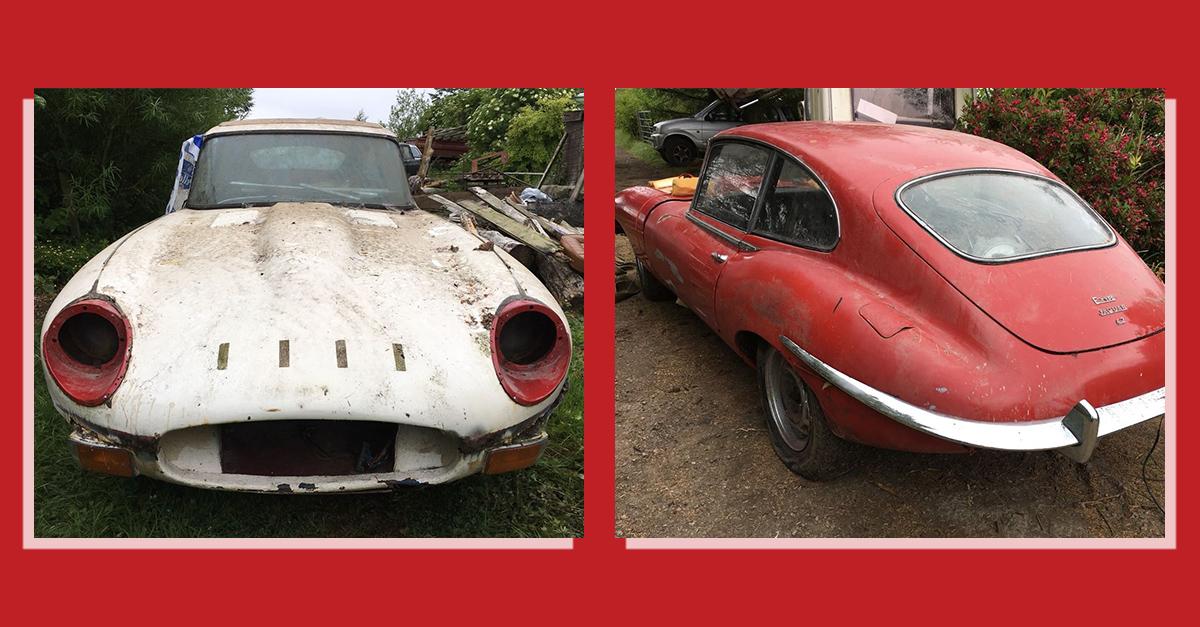 Barons will auction off a pair of barn-find Jaguar E-type Series 2s during their July 17 auction at Sandown Park, offering an interesting prospect to those interested in a new project vehicle.
Expected to sell for £15,000-£20,000 apiece, the pair of Jags are a tempting purchase for anyone brave enough to take on the extensive restoration work required to bring them back to full health.
See Also...
A 1969 manual example in red comes as a complete car with working engine but requires extensive body restoration, while a white 1970 automatic model with full-length Webasto sunroof comes with a triple-carburettor engine that needs an overhaul.
For those already working on an E-type project of their own, an entire bodyshell plus parts are being sold as a lot, expected to fetch around £6000-£10,000 come Tuesday.
Not every Jaguar E-type in this auction requires TLC aplenty, however. A matching numbers 1967 E-type Series 1.5 2+2 in Dark Blue, with 40,160 miles on the clock, is ready to drive away, MoT still in date. With no restoration needed in this case, £49,000 to £54,000 is expected to be where the winning bidder's price will fall.
Barons has also embraced a summer theme for their July auction, with no less than 23 convertibles passing over their auction block on Tuesday.
A 22,300-mile 1970 Mercedes-Benz 280SL Pagoda imported from sunny Florida tops the convertibles billing with a £60,000-£80,000 estimate, which handily comes with its original hardtop to cope with more traditional British weather.
Those looking for something older will likely be interested in a 1925 Riley Redwing, believed to be one of only four ever built. It features a 1.5L 10.8hp side valve engine mated to a four-speed non-synchro gearbox capable of 70mph, or 90mph with a downhill stretch of road and tailwind!
Those less flush with cash still have plenty of lots worth considering. A 1960 Austin Mini fitted with an early Cooper Silver Seal 998cc engine is estimated to sell for £13,000-£16,000, while some cars are estimated to go for as little as £1500, should a V6-powered Rover 827 Sterling be of interest to you.