Classic Abarths to light up Rockingham Speedway!
Abarth fans will have the opportunity to enjoy some of the marques' rarest models at Rockingham on June 30. Not only that, you can drive the current line-up, too! Here's how to get involved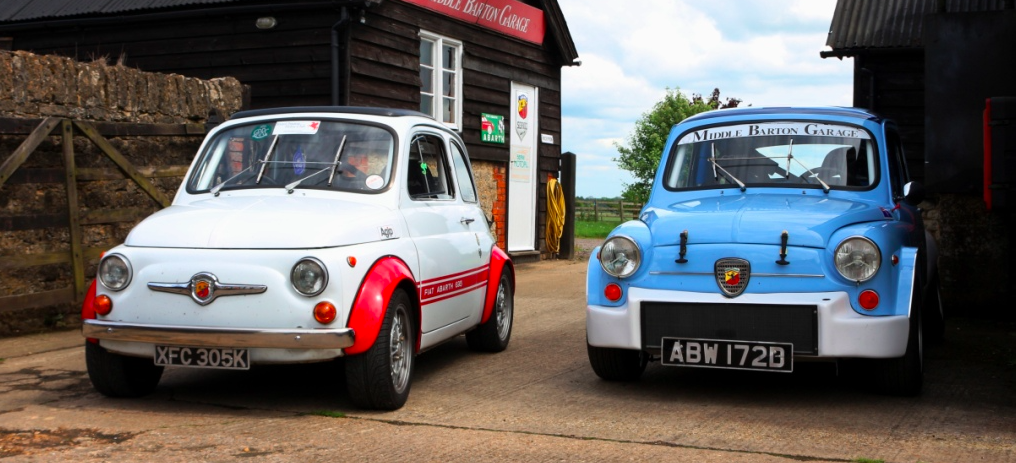 A vast array of modern and classic Abarth's will make their way to Rockingham Speedway for Abarth Day on Saturday, June 30. Visitors can enjoy a range of the marques' rarest models, including track outings for the 1970's Scorpione 1000, 1000 OT and 1600 OT Berlina.
Tony Castle Miller, of Middle Barton Garage explained: 'Over the 31 years we have been in business, we have restored many classic Abarth models. It's always a great pleasure to see these take to the track.'
In addition to the showcase of Italian vehicles, visitors will be invited to enjoy track driving themselves, alongside hot laps, test drives of the company's current line-up and a heritage parade. The day promises to encourage both loyal fans and those new to the brand.
See also...
Miller continued: 'It takes many hours to prepare these classic Abarths but the owners have great passion for the brand. They really want to show these rare cars to as many people as possible and really enjoy being part of the official celebration of Abarth in the UK.'
Gerry Southerington from Abarth UK echoes Millers commented: 'Seeing Classic Abarths drive around the Rockingham circuit is always something to see. Our heritage is incredibly important to us and we are thrilled to have such a number of classic Abarths returning for our special day.'
Southerington continued: 'You don't have to be an Abarth owner to attend. We welcome anyone who is interested in finding out more about Abarth and its exciting range of cars. Ticket prices start from just £9 with many opportunities to drive the current Abarth range out on track. I'm sure all visitors will enjoy the day and discover the Abarth passion, some for the first time.'
Scorpionship Exclusive for club members
As well as the Abarth Day on June 30, an exclusive Scorpionship Track Event will be taking place on Friday June 29. Owners of Abarth products will have the opportunity to test their cars on the track from 2pm, with a celebratory barbeque offered to guests at 6pm.
The event is only available to members of The Scorpionship – Abarth's official club – with the day costing £79, which includes a complimentary guest ticket with free access to the Abarth Day on the following day.
Tickets for the Abarth Day 2018 and the exclusive Scorpionship Track Event are on sale now and can be purchased here, where Scorpionship members take advantage of a 50 percent discount for the Abarth Day Sunday event.