Unique garage sale offers Barris memorabilia from past six decades
Get over to North Hollywood for your chance to snap up a unique piece of memorabilia from legendary car customiser George's own collection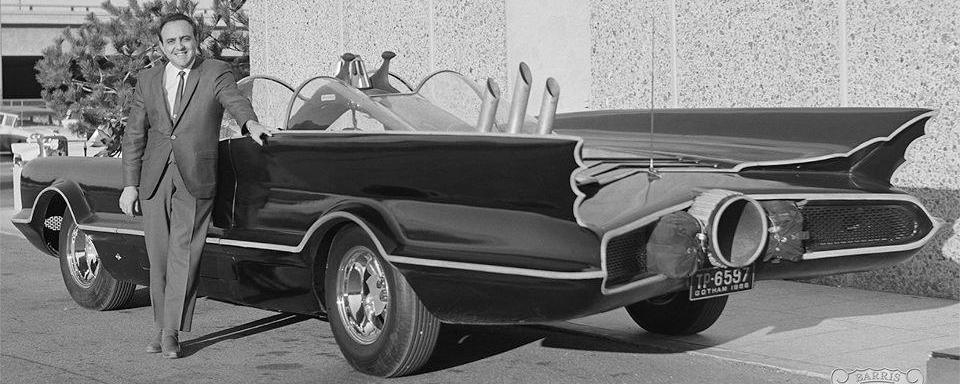 The California workshop of the late, great kustom king George Barris is set to be opened up for a weekend, giving fans and collectors an opportunity to buy unique pieces of the legendary man's memorabilia.
For the first time ever, Barris Kustom Industries has gathered 60 years' worth of items from the customiser's archives, storage and the Barris Shop. These will be available to purchase in the Barris Garage Sale, which will take place next month.
See also...
The sale will take place on August 17-19 at Barris's historic location in North Hollywood, where past regulars included Elvis Presley, Clint Eastwood, Adam West and The Beach Boys, as well as Sonny and Cher. The sale will include unique collectible items, scripts, posters, books, magazines and memorabilia.
Barris Kustom Industries will be officially partnering with Again LA Estate Sales, which has more than 20 years' experience in hosting high-profile vintage sales in Los Angeles and Hollywood. Again LA Estate Sales will curate and create the garage sale.
Barris is known internationally as a pioneer in car customising. Starting just after World War Two, he reworked many cars and other vehicles for celebrities, as well as for television and films. Many of his creations have become legendary, such as the Batmobile from the original television series of Batman, the Munster Koach from The Munsters, a 1921 Oldsmobile touring car turned into a truck for the Beverly Hillbillies and KITT from Knight Rider.
His collection also includes the Dukes of Hazzard General Lee, Starsky & Hutch Ford Gran Torino, Green Hornet Chrysler Imperial Crown and Monkeemobile.
Barris Kustom Industries remains active today, creating new customised cars including television and film vehicles as well as producing die-cast toys and Barris bicycles.
You can find more details on the sale here.
Images courtesy of the Barris Kustom Garage Sale Facebook page