Aston Martin DB5 Buying Guide
Fast, beautiful and surprisingly usable, the most famous Aston of all has an appeal that goes beyond its film-star status. Here's what to look for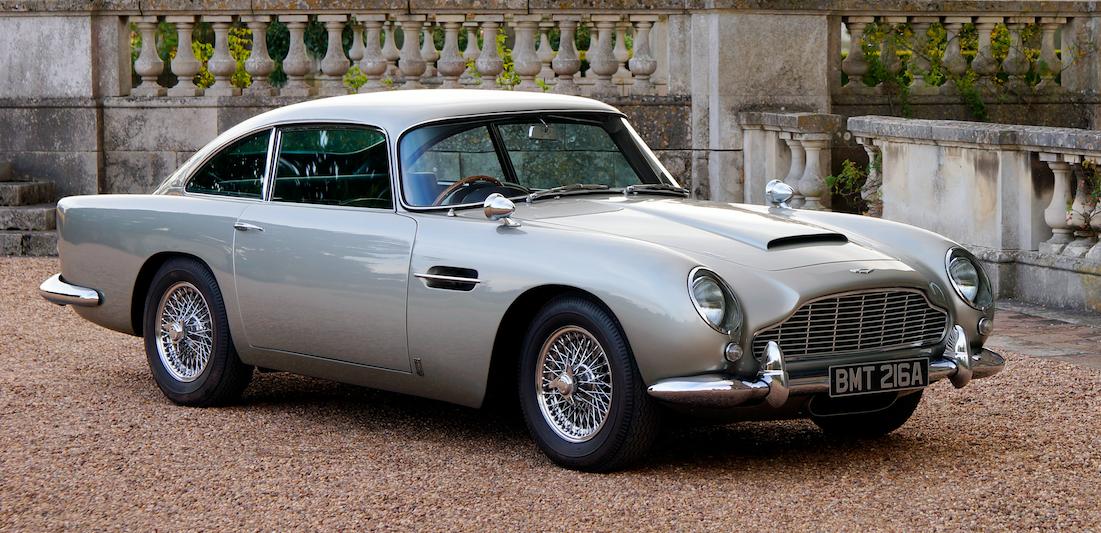 How much to pay
• Project £350,000 • Good £500,000-800,000 • Concours £950,000-1,600,000 •
• Most expensive at auction: £2.9 million
Practicality ★★★
Running costs ★★
Spares ★★★★
DIY friendly ★★★
Investment ★★★★★
Desirability ★★★★★
Launched in 1963, the DB5 built upon the impressive legacy of Aston Martin's DB4. Today it remains one of the finest grand tourers of its era – of any era, in fact. It's also still one of the most instantly recognisable classics, thanks to its links with a certain British secret agent – an iconic association that continues to be exploited more than 50 years later.
There's little doubt that putting James Bond in a DB5 was a stroke of marketing genius, but the Aston is much more than a film icon. The fabulous Touring lines were only slightly updated from the DB4's – if it ain't broke, don't fix it – but the engine was bigger and luxuries such as electric windows were added.
The result is a fast, stylish, comfortable car that's skyrocketed in value like no other. If investment is your thing, you can't go far wrong here – but buying a model such as this and not using it would require heroic restraint.
Your AutoClassics Aston Martin DB5 inspection checklist
Engine
For the DB5, Aston Martin bored out Tadek Marek's straight-six to 3995cc, and the standard version gained the triple SU carburettors that had previously been the sole preserve of the Vantage. That engine, meanwhile, was upgraded to triple Webers.
Although the twin-cam powerplant is impressively durable, proper care and religious servicing are vital. Oil changes need to take place every 2500 miles, and the level must be regularly checked so that it doesn't run low.
Check the bills and paperwork for proof that the timing chain has been changed within the past 60,000 miles. If it breaks, you'll be into engine-rebuild territory, which will be ferociously expensive.
During the test drive, make sure that there's no blue exhaust smoke when you accelerate, and look for oil pressure of 80psi at warm tickover – rising to nearer 100psi at higher revs. Keep an eye on the water temperature, too, as the waterways around the cylinder liners can become blocked, especially around the water pump. Overheating problems aren't unheard of and can result in eye-watering repair bills.
Gearbox
The earliest DB5s retained the DB4's David Brown four-ratio gearbox, but after 90 cars or so it was replaced by a ZF five-speeder. As with the earlier 'box, the ZF will need to be up to temperature before smooth shifts can be taken for granted, but it's another solid and robust component.
Signs of wear include jumping out of gear on the manual version, and jerky changes on the automatic. Relatively speaking, however, rebuilds aren't that expensive – in DB terms, at least.
Suspension and brakes
The DB5 retained the DB4's suspension set-up of independent front via wishbones, coil springs and telescopic dampers, with a live rear axle, coils, lever-arm dampers, trailing arms and a Watt linkage.
Make sure that the bushes and gaiters aren't worn or perished – look for rust or poor repairs around the mountings, too – and that there's firm rebound in the dampers. The front suspension arms can detach due to corrosion within their sockets.
It's vital that the recommended lubrication interval of 2500 miles is adhered to, otherwise wear can be rapid. The DB5 gained wider tyres on wheels that were 1in smaller than on the DB4.
The dual-circuit Girling braking system, which replaced the previous Dunlop set-up, is generally reliable and shouldn't cause too many problems.
Bodywork
The DB5's Superleggera construction comprises a main 'tub' of pressed and welded steel panels, topped by a frame of steel tubes. It's complicated but stiff, and restoring it is an extremely costly business. Even the aluminium outer panels will often need replacing if they've become brittle, and any bubbling is likely to be hiding much worse beneath.
Inspect the sills, notably around the jacking points. If they need to be reconstructed, the costs will quickly add up – and spiral considerably if rot has spread to the chassis itself.
Also check the area around the rear trailing-arm mounts. The doors feature aluminium skins over a steel frame and can rot along their bottom edge.
Electrolytic corrosion can occur where the bumper tubes pass through the body, so look at both the front and rear valances. Inspect the boot floor, the base of the bulkhead, the boot lid (which is double-skinned) and the door-hinge mountings.
If a car's recently been restored by a respected specialist, then hopefully they've used modern techniques – such as powdercoating the sub-structure – to help to protect it. Poorly restored examples might not show themselves until it's too late, so have a trusted expert inspect it before you buy. Likewise, cars that had any accident damage repaired when values were far lower might not have had work carried out to the standard it would be today.
Interior
From the leather seats to the carpets, there's nothing in a DB5 interior that will be beyond the abilities of a specialist should replacement be required. In fact, many cars will have been retrimmed at least once by now. Shabby leather is therefore rare, but while it'll be expensive to replace it's not a deal-breaker.
Instrumentation is comprehensive, with a wonderfully charismatic dashboard layout, but make sure that it all works.
History
1963: DB5 replaces DB4.
1964: Vantage engine becomes available.
1965: Production ends in September.
AutoClassics says…
Only 1063 DB5s were built across its short production run. Of those, just 125 were drophead coupes, so they command an astonishing premium. Original Vantage-engined cars are also more sought after than the standard model, while the 12 Radford shooting brakes are worth slightly less. Aston finished the DB5 by building 37 Volante dropheads that borrowed some of the DB6's styling cues, such as the split bumpers.
Either purchase from a marque specialist, or get an inspection from one if you're buying from elsewhere. Bear in mind that these are complex, hand-built cars, and any serious work will be immensely expensive. The same goes for restoring a project car, although the value of a finished DB5 means that it might be worth taking the plunge.
Tread carefully, though, and you'll have a car that looks great, sounds superb and goes well. You'll be able to live out all of those 007 fantasies, too.
Specifications
DB5
Power
280bhp
Top speed
142mph
0-60mph
8.1sec
Economy
15mpg
DB5 Vantage
Power
315bhp
Top speed
160mph
0-60mph
6.5sec
Economy
15mpg